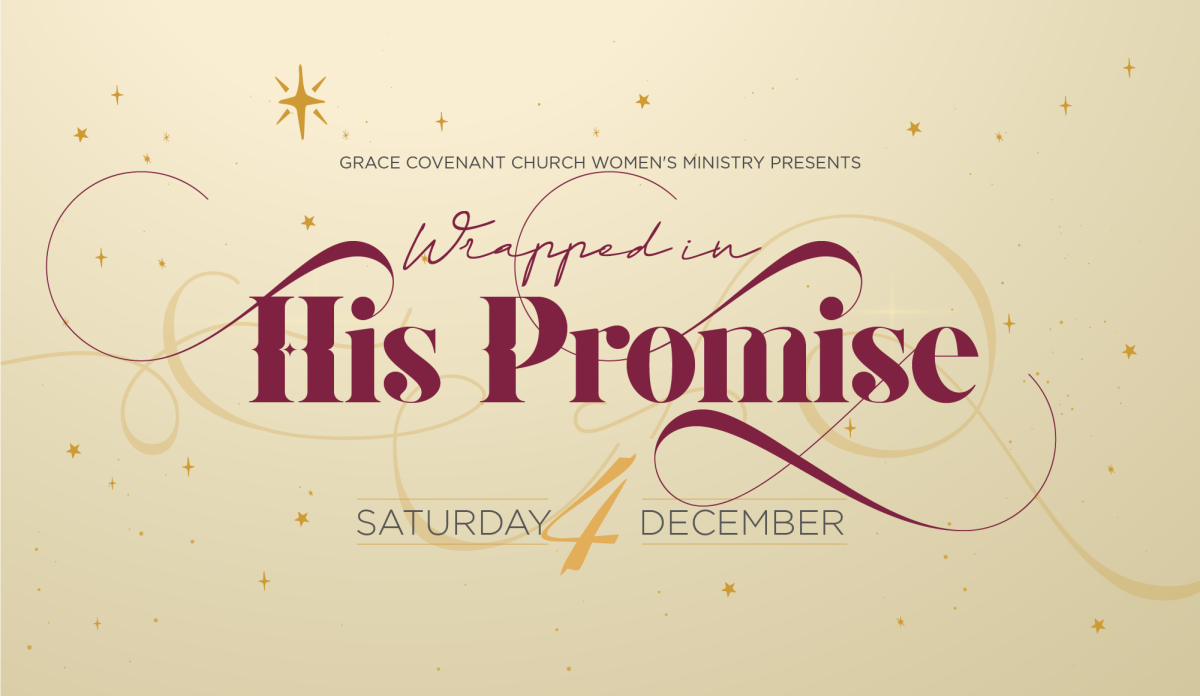 Saturday, December 04, 2021, 6:00 PM - 8:00 PM
1 Peter 1: 20 reads, "God chose him as your ransom long before the world began, but now in these last days he has been revealed for your sake."

The GCC Women's Christmas Event is the best way to kick off the holiday season! Our Keynote speaker is our long time friend, the incredible Rachel Ong. Rachel is the founder and president of Rohei which is a systems and processes consultant organization. She is also a new member of the Singapore parliament.
This annual celebration draws women from all ages and stages. We look forward to seeing you at this year's event in-person or online!
Schedule of Activities:
5:45 p.m. Doors open for registration check-in
6:15 p.m. Event Begins
7:30 p.m.- 8:30 p.m. Post-event reception (dessert provided)
Registration is FREE with RSVP. Click HERE to Register
Please Note:
Limited Children's Ministry is open for single mothers and mother's with deployed spouses while space is available, for ages 2 -11. Please email to register and or ask questions.
*Due to an abundance of caution given the season and covid-19, we will not be having a Christmas marketplace this year