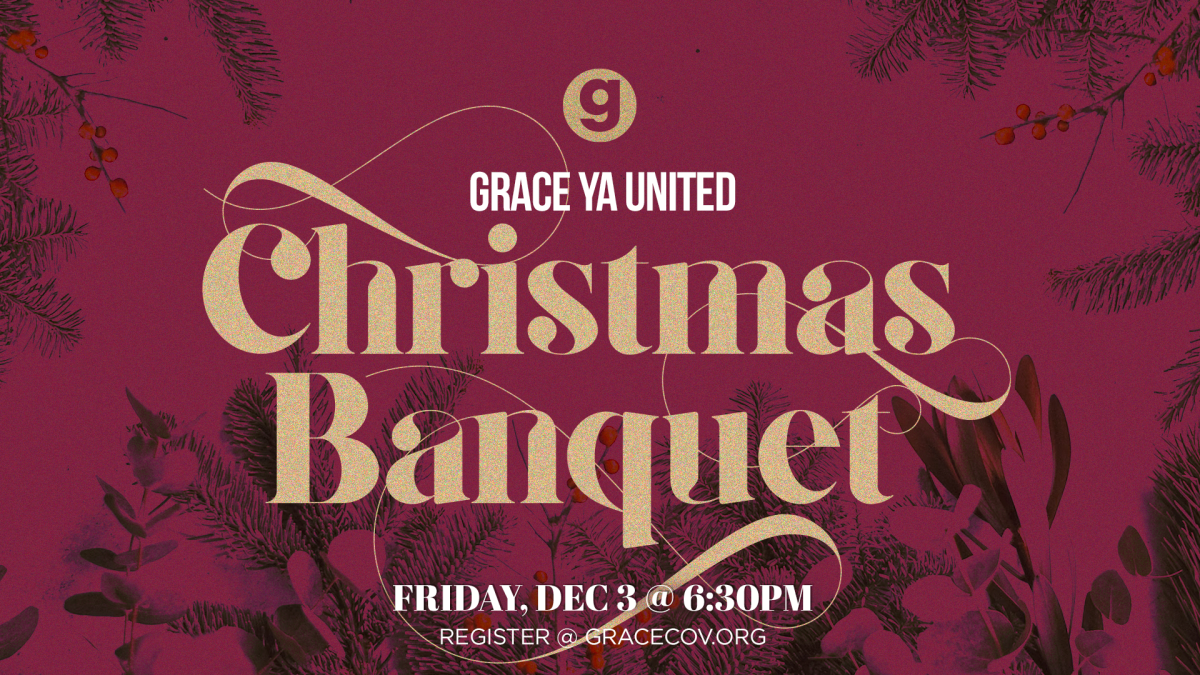 Friday, December 03, 2021, 6:30 PM - 9:30 PM
Calling all 20's and 30's to join us on Friday, December 3, 2021, at 6:30pm for our young adult Christmas Banquet.
Our young adult coffee house is coming back, but with a twist! We are excited to announce our Christmas Banquet that will be on December 3rd at 6:30pm. We'll enjoy a fun evening of food, fellowship, and performances of poetry, dance, music, and more. There will also be a Christmas Market where you can do some fun Christmas Shopping!

Dress Code: This year's theme is purple - in all of its shades! Come dressed (formal or semi-formal) with something purple in your outfit. Creativity is highly encouraged. This is the time to break out the purple ties, pocket squares, socks, headbands, flowers, and accessories. Do you have a purple ball gown in the back of your closet? This is the moment you have been waiting for.
Click Here to Register

Coffee House Talent Show: Calling all musicians, poets, dancers, singers, etc. to participate in our talent show. If you would like to share your gifts with us, select the registration option that says "Talent Show Performer," and email your audition video to before the November 12th deadline.

Christmas Marketplace: Do you own an Etsy shop? Are you a crafter, an artist, or a maker? We would love to have you as a vendor in our Christmas market! Please select the registration option that says "Marketplace Vendor." The registration deadline is November 12th. We are asking all vendors to donate 10% from each sale to Grace Loves.