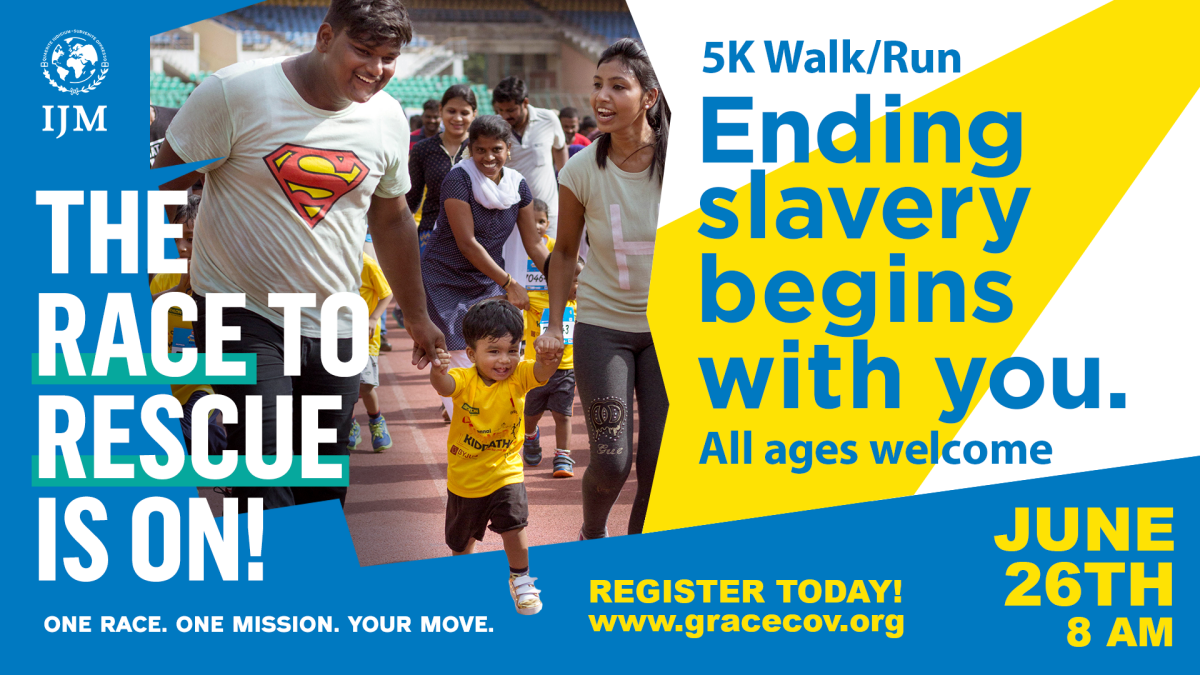 Saturday, June 26, 2021, 8:00 AM - 10:00 AM
Join us on June 26th for our first ever Race to Rescue 5k on site at Grace Covenant Church in support of International Justice Mission, one of our church partners. We have an opportunity to run for the millions of children trapped in slavery all over the world. Will you join us?
There are over 40 million people trapped in modern day slavery today, and every 1 in 4 of those people are children. Instead of playing, growing, and learning they are enslaved to work tirelessly in inhumane conditions.
International Justice Mission has worked for over 20 years to rescue and protect people from violence. IJM and their partners collaborate with local authorities to strengthen justice systems, building communities where all people can expect to be safe and protected.
We will be hosting this 5k run so that IJM can be one step closer to bringing every single child trapped in slavery home safely.
Grace Loves, LET'S GO!
Click Here to Register