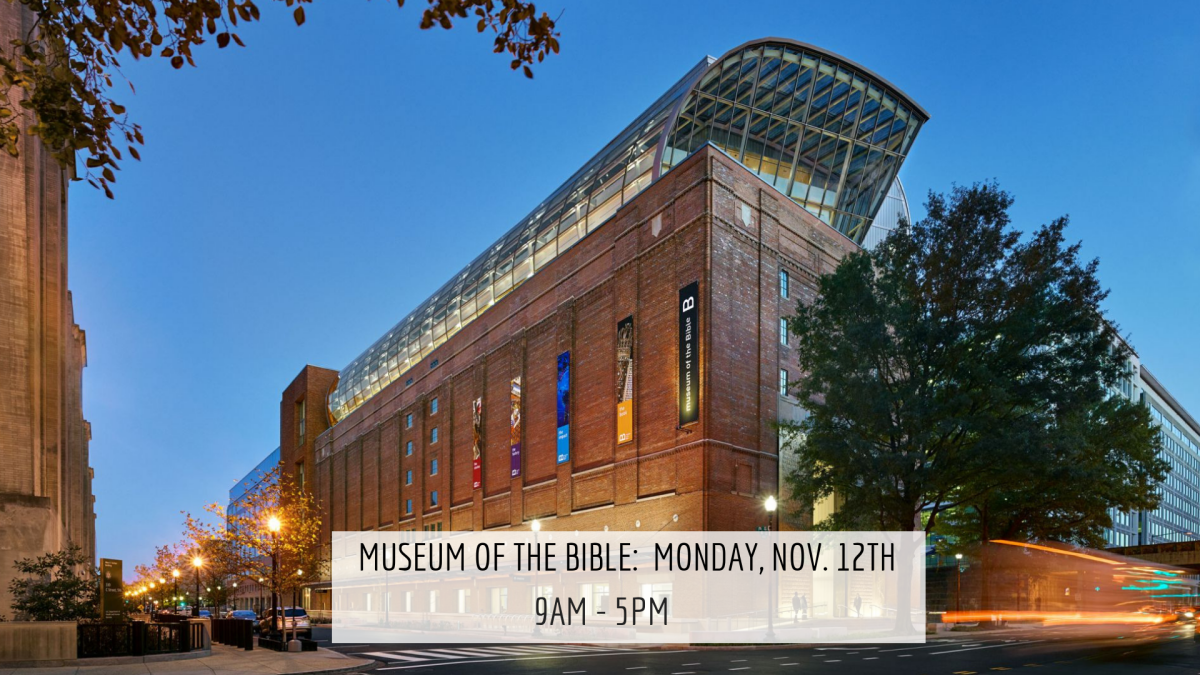 Monday, November 12, 2018, 9:00 AM - 5:00 PM
The Grace Covenant Church Worship Team has been invited to perform on the "World Stage" at the Museum of the Bible on Monday, November 12th at 1:30pm.
Join us at the museum FOR FREE from 9am - 5pm! That's right -- just say that you're from Grace Covenant Church and you will be granted free admission.
*this offer is only valid for Monday, Nov. 12th
Questions? Email