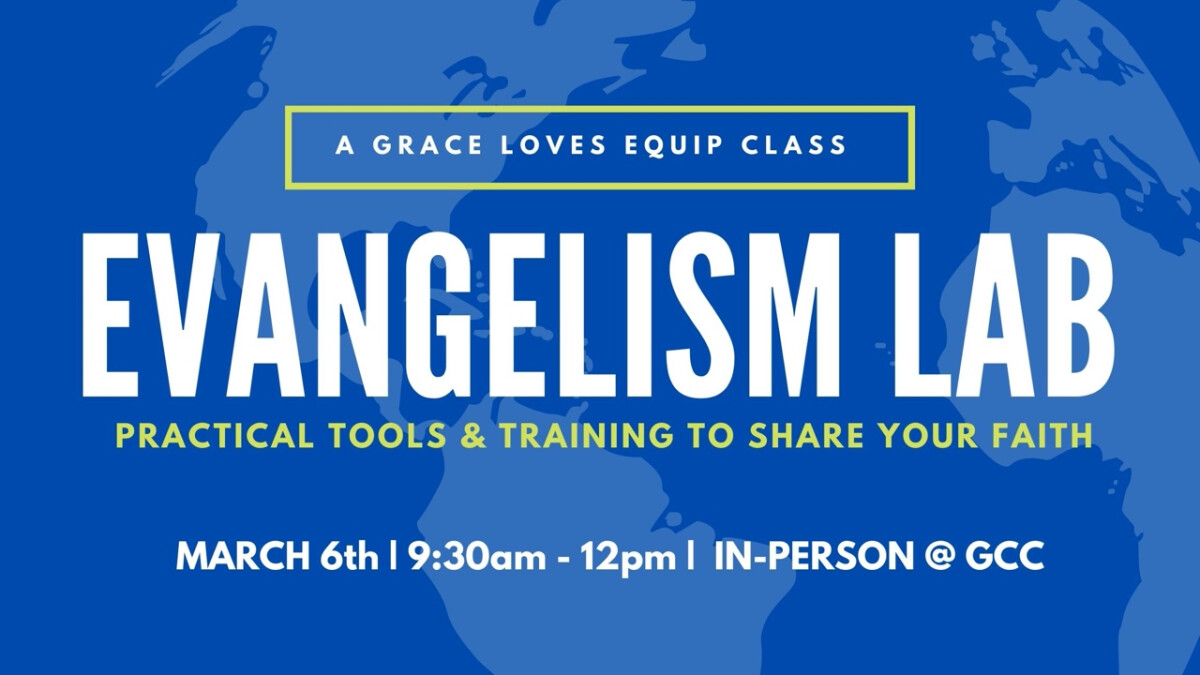 Saturday, March 06, 2021, 9:30 AM - 12:00 PM
Have you ever felt overwhelmed at the thought of sharing your faith? Do you have a desire to connect with others about the hope of Jesus but don't know where to start? Do you feel like you need just a little coaching to help move you forward?
Yes?
This Evangelism Lab just might be perfect for you! Our hope is that you come away with two things:
A GROWING CONFIDENCE that God wants to use you and your story and can handle your shortcomings in communicating hope to others.
SIMPLE AND PRACTICAL next steps in how you communicate the good news of Jesus to others.
The difference with this Lab is that we'll be able to practice on each other!
Join us for an important moment to rethink Evangelism and see it as a JOY instead of a burden!