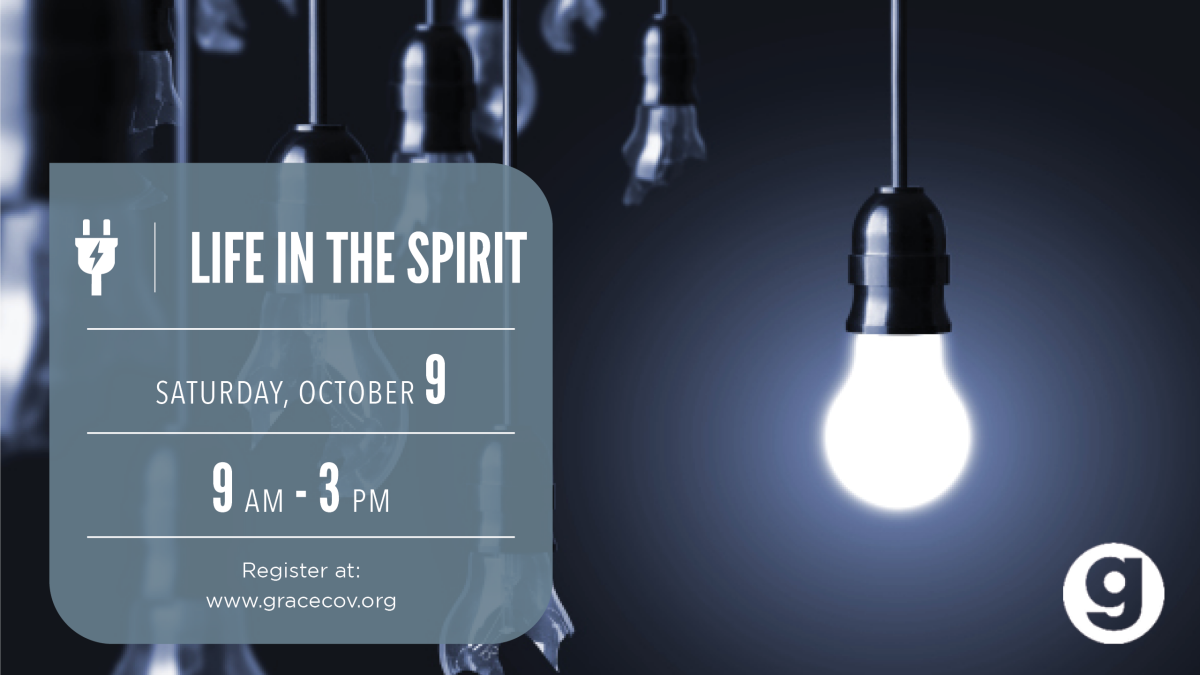 Saturday, October 09, 2021, 9:00 AM - 3:00 PM
Our life in God comes from the life in His Spirit. But are we led by the Spirit? The Spirit of God renews us, but He also empowers us for everyday life.
Life In The Spirit is an opportunity to know the Spirit of God better — to hear Him better, manifest His gifts and live an empowered life being in continual fellowship with Him.
This course, Life of Freedom and "Life@Grace" are required for membership.
While lunch will not be served, the class will take a one-hour break for you to get lunch offsite. You may bring lunch with you, however, on-site refrigeration will not be available.
Limited childcare will be available. Please email to register.