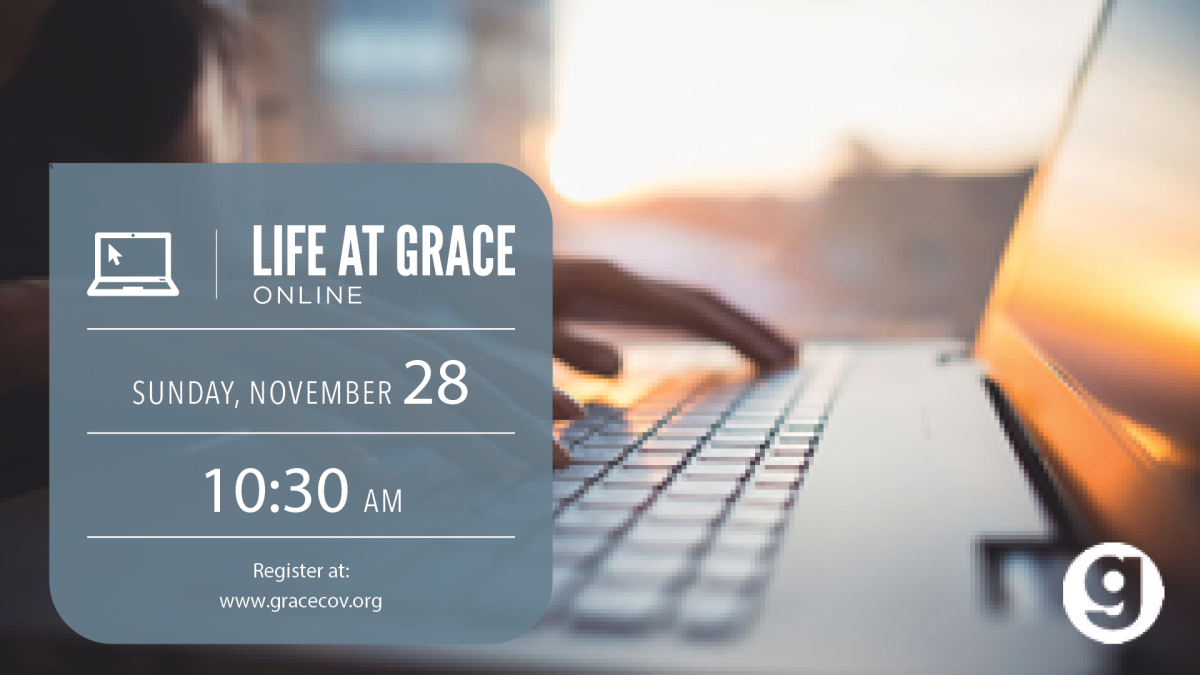 Sunday, November 28, 2021, 10:30 AM - 11:30 AM
If you have completed the Life@Grace Online video course, please plan to join us at 10:30AM for our Life@Grace Online virtual. This is your opportunity to meet some of our pastors, hear a bit more about what we're doing at GCC and allows us to get to know you better!
Details to join the virtual meeting will be sent out within 24 hours of the class.
Find more information on our membership classes at this Becoming A Member webpage.