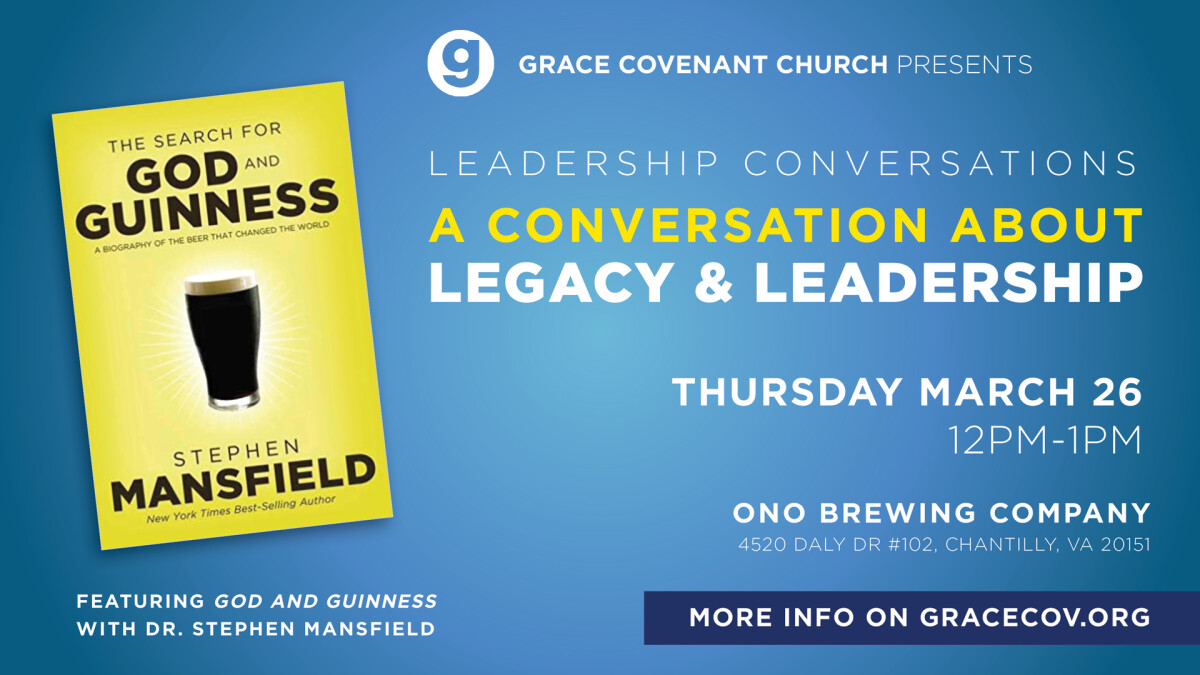 Thursday, March 26, 2020, 12:00 AM - 1:00 PM
Should our legacy focus on leadership?
How can we utilize positively impact the community for good with our business?
What does it take to build a business that will last?
We will focus on these questions and more at our March edition of Leadership Conversations, with author and speaker, Stephen Mansfield.
Dr. Mansfield will share about the Guinness family and their thriving, 250 year-old beer brand. We will dive into his book, God and Guinness and the unique leadership principles that can shape how we build our businesses but also our families and our own lives.
This quarterly conversation is for anyone who wants to increase their level of influence in the marketplace, and will cover a wide range of topics designed to help leaders at all levels grow and build healthy organizations.
We are pleased to announce that ONO BREWERY in Chantilly will host us for this special event, and lunch will be provided by Odd BBQ.