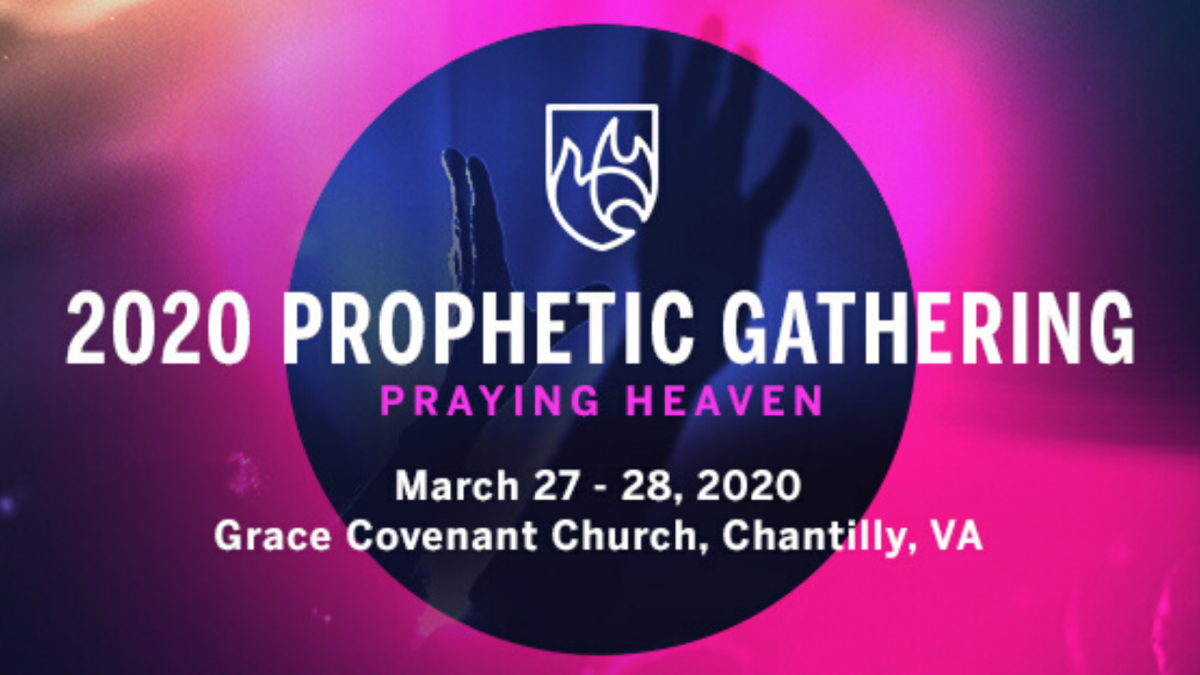 Friday, March 27, 2020 - Saturday, March 28, 2020
The Prophetic Gathering
Join believers from all over the world for the annual Every Nation Prophetic Gathering hosted by Grace Covenant Church in Chantilly, Virginia. You will have the opportunity to uniquely encounter God and experience His supernatural work in and through your life. During our time together, along with powerful times of worship, you will hear from proven prophetic men and women from whom their insight, anointing and heart will build your faith to give you greater understanding of prophetic gifting and ministry.
Come. Meet people. Get Inspired. Immerse yourself in the prophetic. And encounter God. You will never be the same.
This year's theme: "Praying Heaven" - on prophetic intercession.
SCHEDULE FOR 2020 PROPHETIC GATHERING
FRIDAY, MARCH 27
8am – Registration & Continental Breakfast
9am – Worship
9:30am – Session 1
10:15am - Break
10:30am – Session 2
11:15am – Session 3
12pm – Lunch (on your own)
2pm – Activation Session 4
4pm – Dinner (on your own)
7:15pm – Evening Meeting (open to the public) (Session 5)
SATURDAY, MARCH 28
8am – Registration & Continental Breakfast
9am – Worship
9:30am – Session 6
10:15am – Break
10:30am – Session 7
11:15am – Session 8
12pm – Lunch (on your own)
2pm – Breakout Sessions 9 and 10
3pm – Panel Q&A
4pm - Conference close