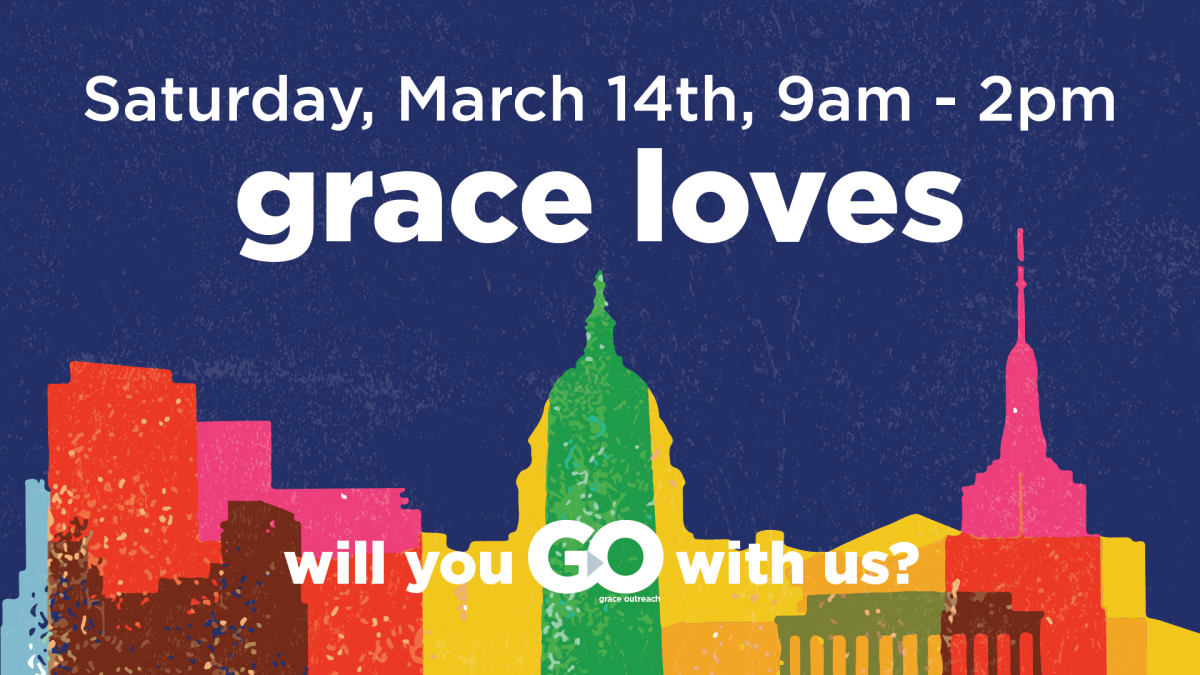 Saturday, March 14, 2020, 9:00 AM - 2:00 PM
JOIN GRACE OUTREACH AS WE TAKE ONE DAY TO SERVE STONE ROAD IN CENTREVILLE!
Join the GO movement at GCC as we take one day to clean up, beautify and find engaging ways to embody God's grace to the people of Centreville. This event will be for all ages and stages of life with a collection of ways you can be involved.
Love to work outside? We will be beautifying the campuses of Stone Middle School and London Townes Elementary by picking weeds, planting flowers and overall lawn care. We will also be picking up trash all along Stone Road as a way of extending grace to our community. Feel free to bring GLOVES and a RAKE!
Love to work inside? We will be going from business to business asking if we can clean toilets along Stone Road as well as doing spring cleaning at London Townes and Stone Middle School.
Love to engage people? We will be taking moments to go house to house at Forest Glen Senior Apartments to pray for people and see if there are any small projects we can do to serve. We will also be having an Easter Egg Hunt for the London Townes community hosted by Kid Builders.
Event Schedule:
Friday, March 13:
Grace Loves Rally - 7:15pm - 8:30pm at Grace Covenant Church
Plan to attend this important moment of prayer and vision for the coming Day of Service!
You will be able to register for the coming days events, find your service assignments and get all pertinent information
Grace Loves: Day of Service Event
9am - Arrive at London Townes
9:15am - Get positioned into groups and go and serve
12pm - Arrive at London Townes Apartments - Get ready for Easter Egg Hunt and Lunch for community
12:30pm - Lunch for community
1pm - Easter Egg Hunt
2pm - Dismissal
Got Questions?
Is there a participation fee for the Grace Loves Event?
NO! We want to make this as easy for you to be apart of engaging our community with us!
Is there a sign up deadline?
No, but we suggest that you sign up as early as possible, as slots for your service choice may fill up quickly.
Can my children participate?
Absolutely! We want this to be a family and community affair. As such, we have project opportunities designed to include the entire family. Projects that accommodate children will be noted. Please note that children will need to be supervised at all times.
Can I sign up for a particular project?
Can I get t-shirts for my children?
Yes. Indicate the shirt size for each family member at the time of registration. Shirts will be passed out during the Grace Loves Rally on Friday, March 13th at 7:15.
___________________________
Thank you for being willing to GO WITH GRACE to meet the needs of our community!