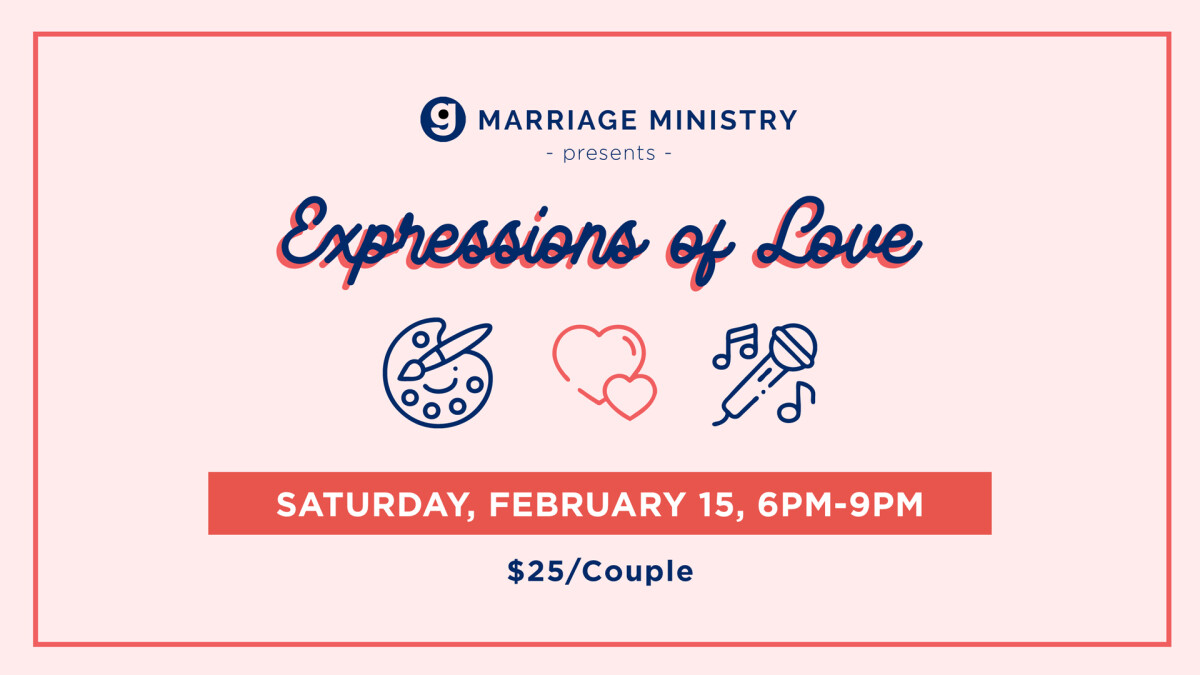 Saturday, February 15, 2020
1 John 4:19 says, "We love, because He first loved us." God has given each of us creative and unique ways to express love to our significant other - whether through song, poetry, spoken word, or anything else you can think of! Yet, our ability to love comes from the God who first loved us.
Couples, join us for date night during Valentine's Weekend! We will explore the different ways to express and experience love and discover how to build up our significant other. Registration is $25 per couple and includes light hors d'oeuvres and dessert.