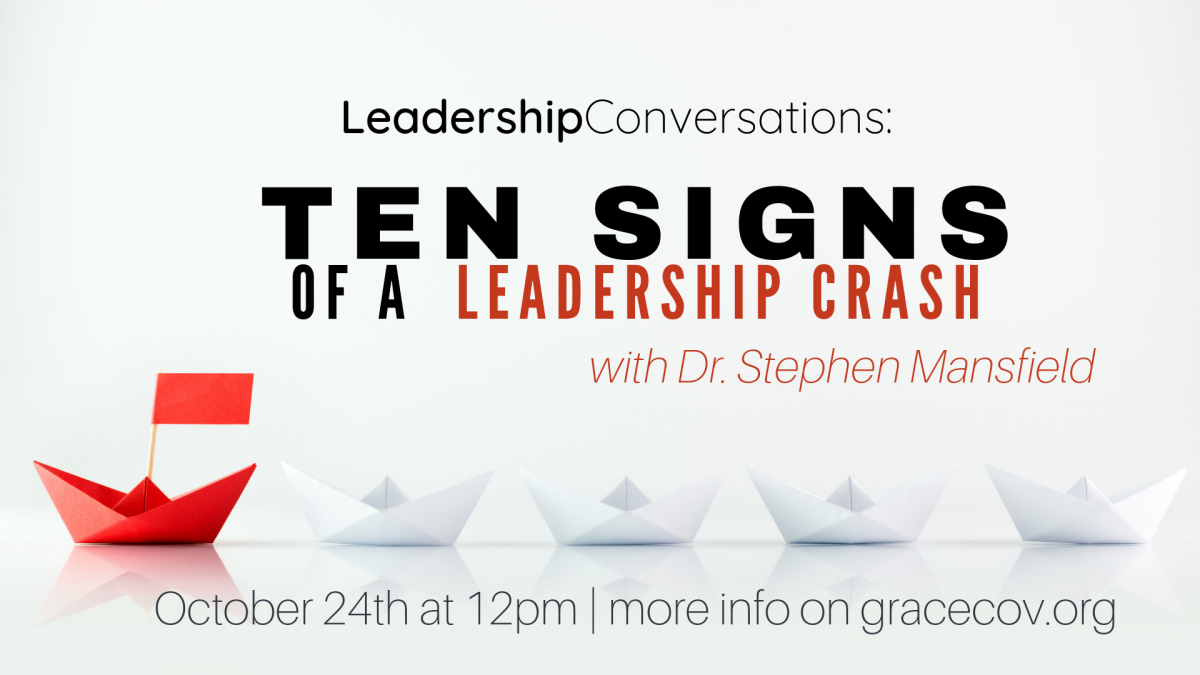 Thursday, October 24, 2019, 12:00 PM - 1:00 PM
We're launching a brand new event series at Grace called Leadership Conversations.
This quarterly conversation is for anyone who wants to increase their level of influence in the marketplace and will cover a wide range of topics designed to help entrepreneurs, managers and employees build healthy organizations and grow in leadership.
For our kick-off, join us as we sit down with leadership expert Stephen Mansfield to talk about the 10 warning signs of a leadership crash -- and how to fix them.