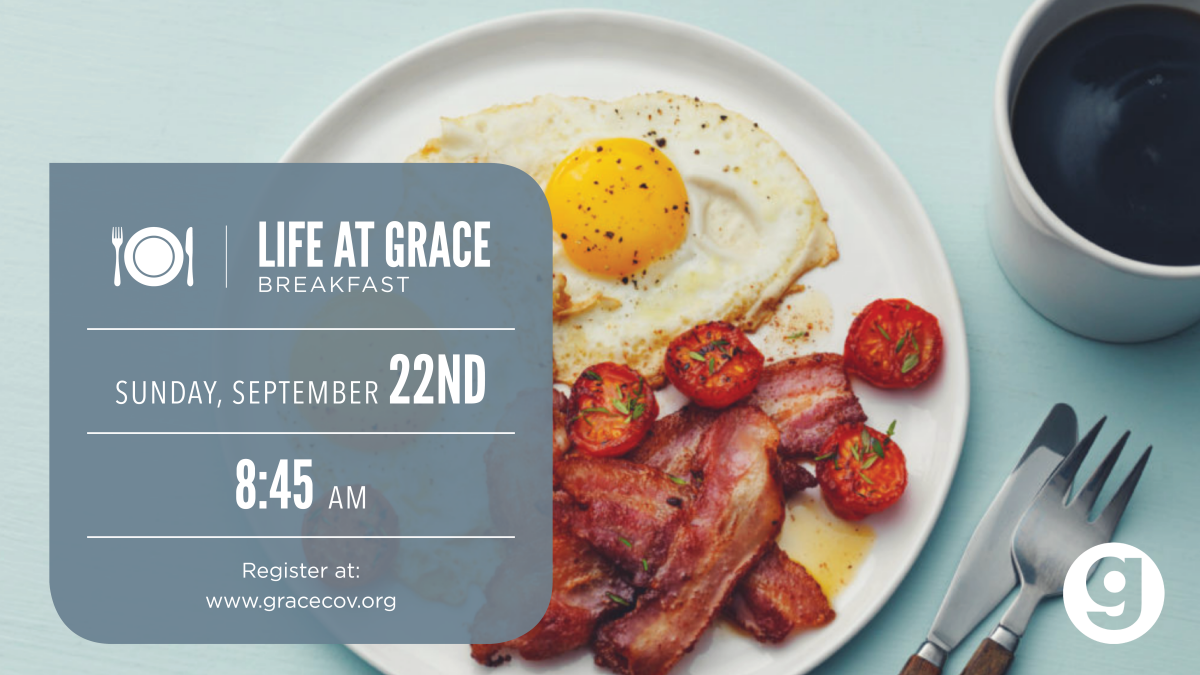 Sunday, September 22, 2019, 8:45 AM - 10:00 AM
If you have completed the Life@Grace Online course please plan to join us at 8:45AM for our Life@Grace Breakfast. This is your opportunity to meet some of our pastors, hear a bit more about what we're doing at GCC and allows us to get to know you better! Be sure to bring your completed Life@Grace Online booklet with you as this breakfast is one of the steps to complete the membership process.
We will meet upstairs in the LFT Game Room.