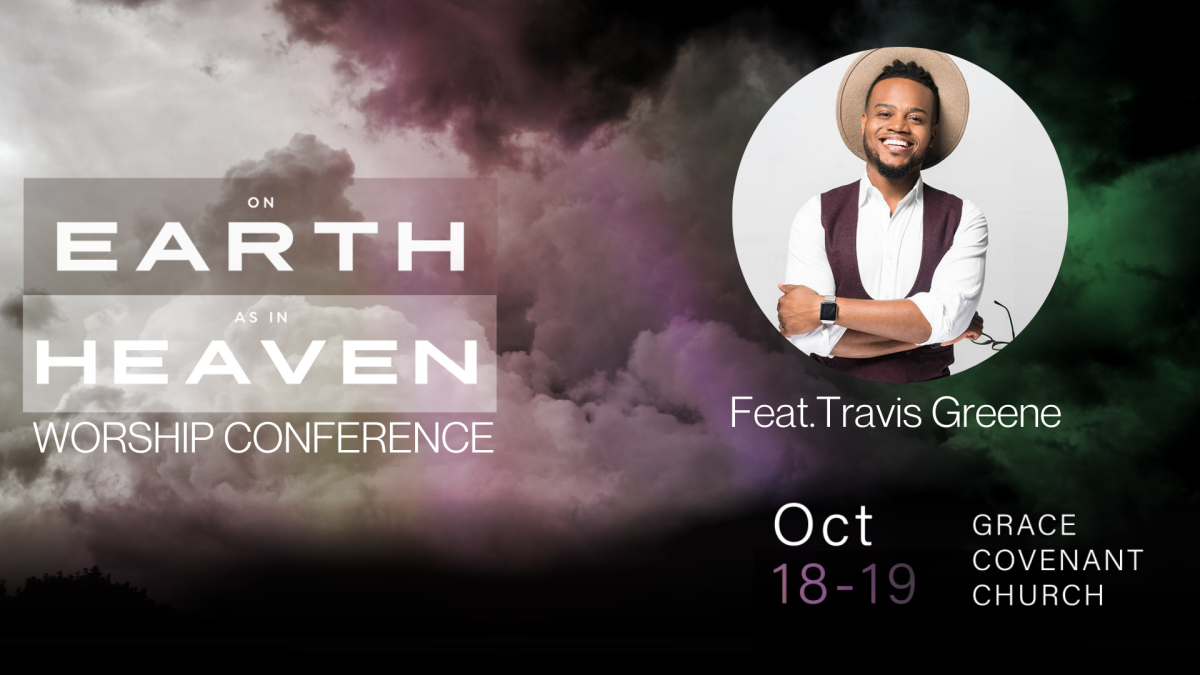 Friday, October 18, 2019, 7:00 PM - Saturday, October 19, 2019, 4:00 PM
When the disciples asked Jesus to teach them how to pray and have the same abundant, powerful and intimate relationship they saw him have with the Father here on earth, Jesus taught them a simple prayer:
Our father who art in heaven
Hallowed be your name
Your kingdom come
Your will be done
On earth as it is in heaven ...
This prayer mirrors our desire to live lives that reflect this kingdom reality everyday. As worshippers, not just in song, but in life, we are to be a reflection of God's kingdom, come.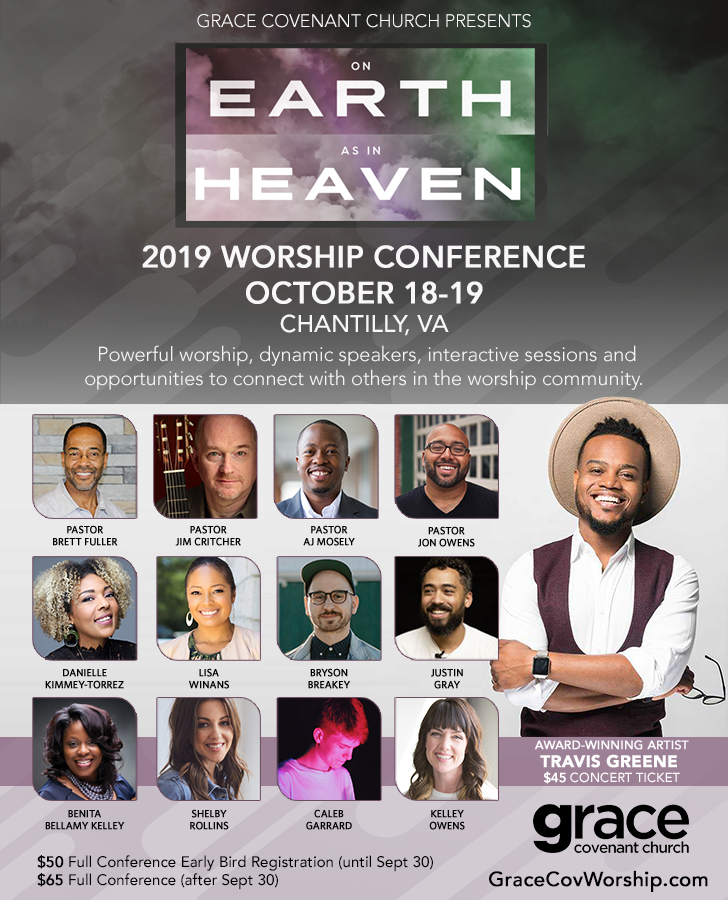 We invite you to join us at the 2019 Worship Conference featuring award-winning artist, Travis Greene. Get ready for a weekend of powerful worship, dynamic speakers, interactive sessions and opportunities to connect with others in the worship community.
The conference culminates with Travis Greene in concert (separate concert ticket required).
Early bird registration: $50 until Sept. 30; $65 thereafter. Concert ticket: $45
Conference F.A.Qs

Q. Are there special student rates and group rates available?
A. Student rate $25 with code STUDENT with valid college id register day of at the walk in students registration kiosk. Students will need to present a valid, full-time student ID for the current semester.

Groups registering 10+ people get a 15% discount on each ticket with code GROUP.

Q. Is there a minimum age requirement?
A. There is no age limit ; All are welcome to attend! Registration is required

Q. Will session or day passes be available?
A. One-day passes will be available for $30

Q. What is the registration cancellation policy?
A. The last day to cancel your registration for a full refund is October 11th

Q. Are refunds available, or can I transfer my registration to someone else if I can't make it?
A. Yes! You can transfer your registration to someone else. Please email to do so.
Refunds are available up to one week before the conference

Q. Should I bring my instrument?
A. Yes
Q. Where should I stay?
A. Here's a list of hotels in the area, and within 10 miles of our location:
Holiday Inn Chantilly Dulles Expo
Wingate by Windham Chantilly/Dulles Airport
Hyatt Place Dulles Airport South
Hampton Inn Washington Dulles Airport
Residence Inn by Marriott Chantilly Dulles South
Towne Place suites by Marriott Chantilly Dulles South
Fairfield Inn & Suites Dulles Airport Chantilly