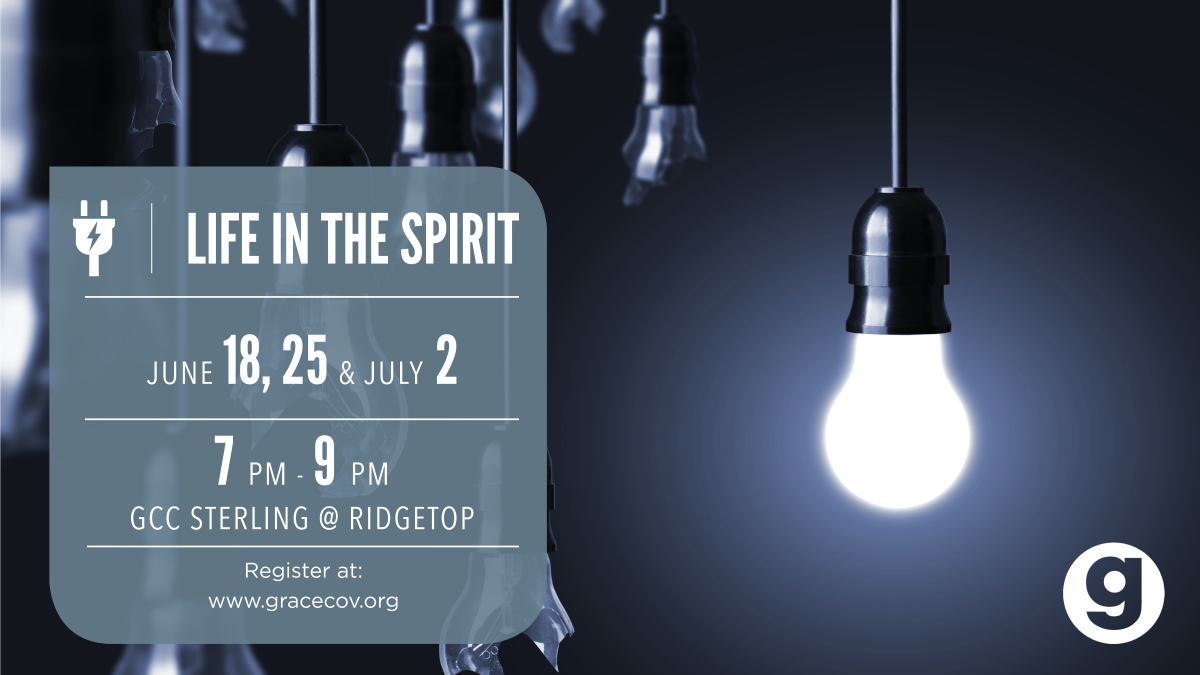 Tuesday, June 18, 2019, 7:00 PM - 9:00 PM
We believe in the present-day work of the Holy Spirit among God's people. We understand that walking in the power of God is part of normal Christian living, so it is important that we learn more of who the Spirit is and what it means to be filled with His life! This class is an opportunity for greater awareness of the Holy Spirit and deeper experience of his power. It is also one of our membership classes.
The class runs for 3 weeks: June 18th, 25th, and July 2nd from 7-9pm.
*Signing up for 1 ticket ensures you are signed up for all 3 weeks.*
Due to the nature and content of the class, the 3 sessions of this class must be taken consecutively. If you cannot commit to attending all the classes in this session in a row, please wait to sign up for a future session, or you can attend a Saturday class at our Chantilly campus. Please email for more information on Saturday classes offered at the Chantilly location.
Please note that the minimum registration for this class is 5 participants to make the best use of the teachers' and participants' time. If 5 participants are not registered by a week before the class start date, the class will be postponed and registered participants will be informed via email of future class dates.
*Childcare is available for 2years old-5th grade. Please note in your registration if you need childcare. All children MUST be registered by TUESDAY, JUNE 11th to receive childcare.*
Look forward to seeing you there!