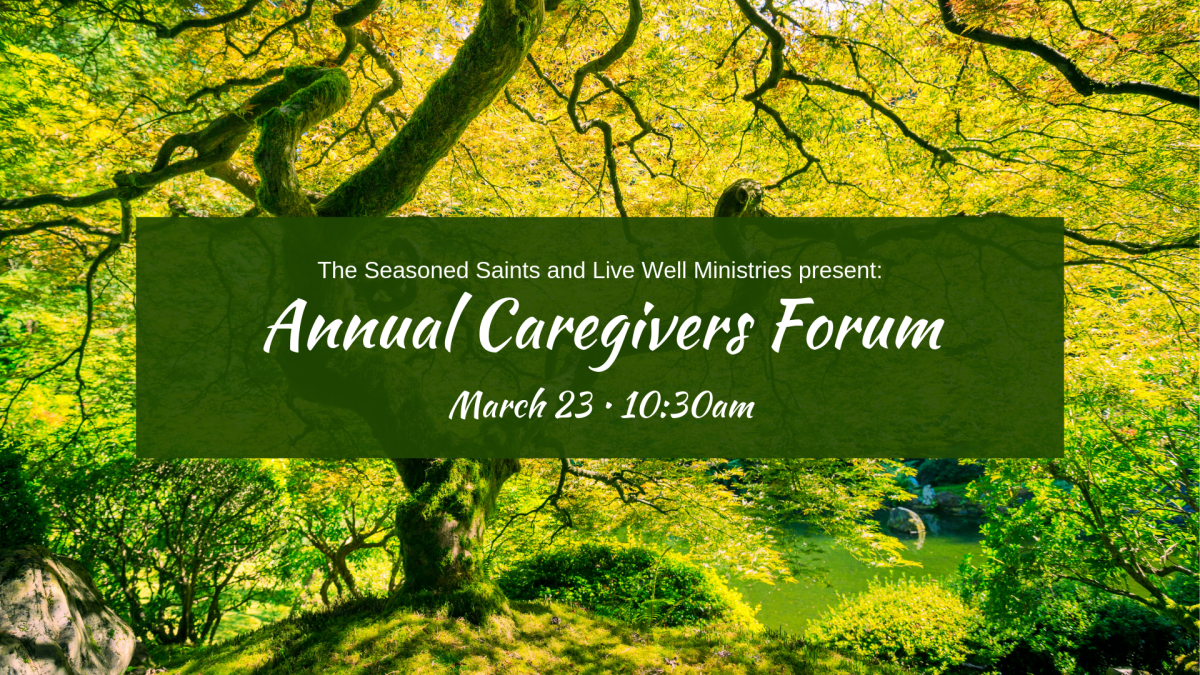 Saturday, March 23, 2019, 10:30 AM - 2:00 PM
The Seasoned Saints and Live Well Ministries are presenting a Caregivers Forum on Saturday, March 23 from 10am - 2pm in the Classroom.
Topics to include: health resources, family support and self-care.
Vendors to include: Alzheimer's Association, INOVA Fairfax, Insight Memory Care and others.
Registration includes lunch.