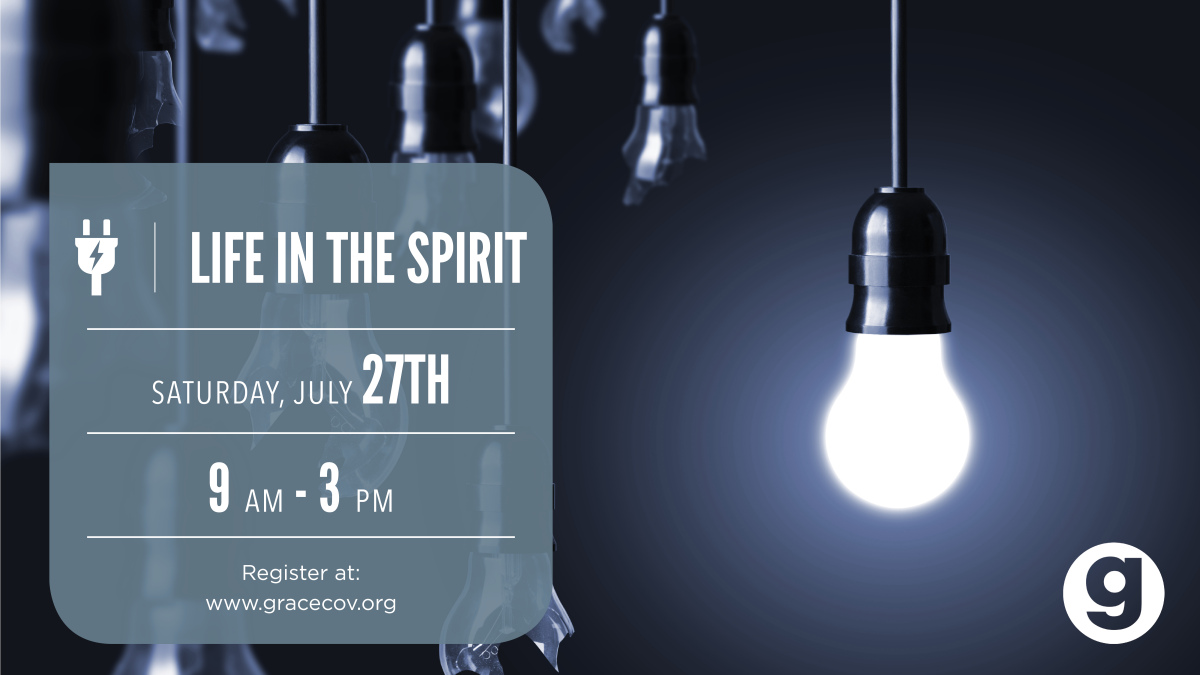 Saturday, July 27, 2019, 9:00 AM - 3:00 PM
Our life in God comes from the life in His Spirit. But are we led by the Spirit? The Spirit of God renews us, but He also empowers us for everyday life.
Life In The Spirit is an opportunity to know the Spirit of God better — to hear Him better, manifest His gifts and live an empowered life being in continual fellowship with Him.
This course, Life of Freedom and "Life@Grace" are required for membership.
Childcare is available for ages 2 years through 5th grade if you register by Sunday, July 21. After this date, please contact Kim at to check availability.