Alzheimer's Outreach Forum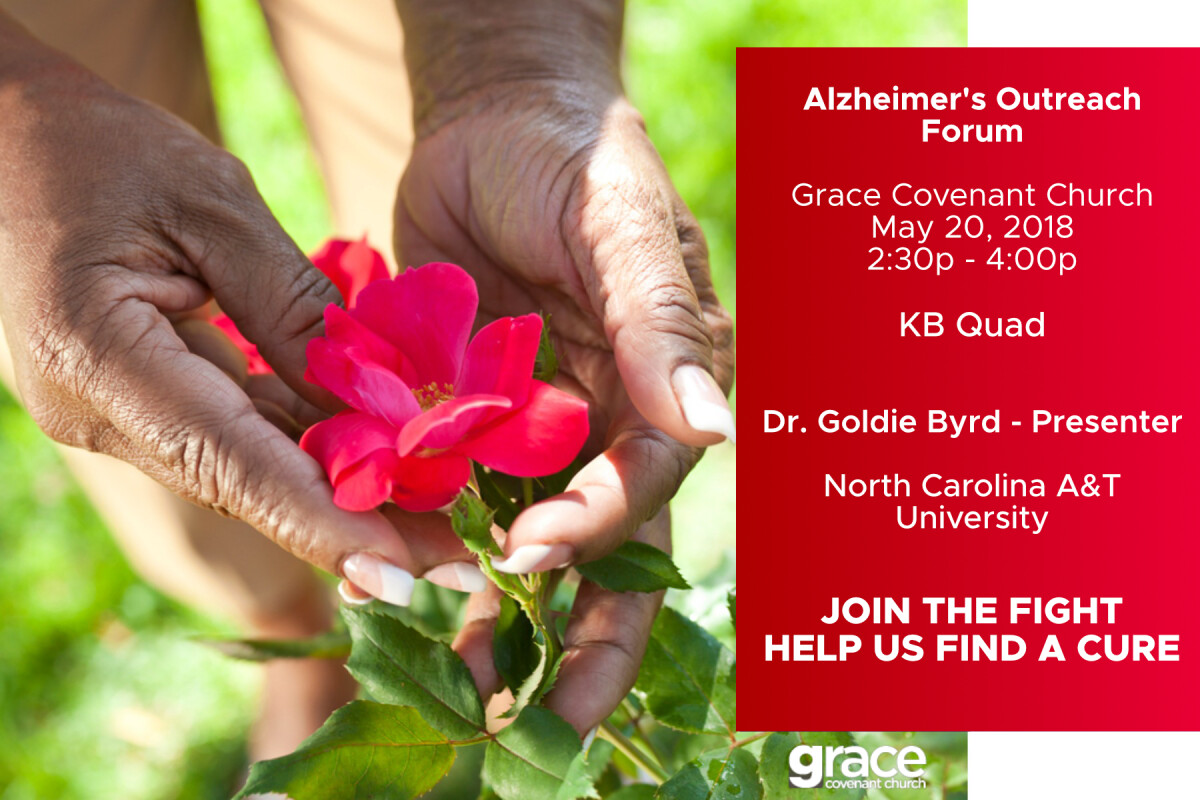 Sunday, May 20, 2018, 2:30 PM - 4:00 PM
This free opportunity provided by the Seasoned Saints at Grace features notable guest speaker Dr. Goldie Byrd, Ph.D. of North Carolina A & T State University, Founding Director and esteemed Principal Investigator of the Center for Outreach in Alzheimer's, Aging and Community Health (COAACH). Don't miss this valuable resource committed to supporting families and seeking a lasting cure.
When: Sunday, May 20th at 2:30pm
Where: KB Quad
Cost: FREE
Childcare available for children ages 2 years through 5th grade if you register in advance.