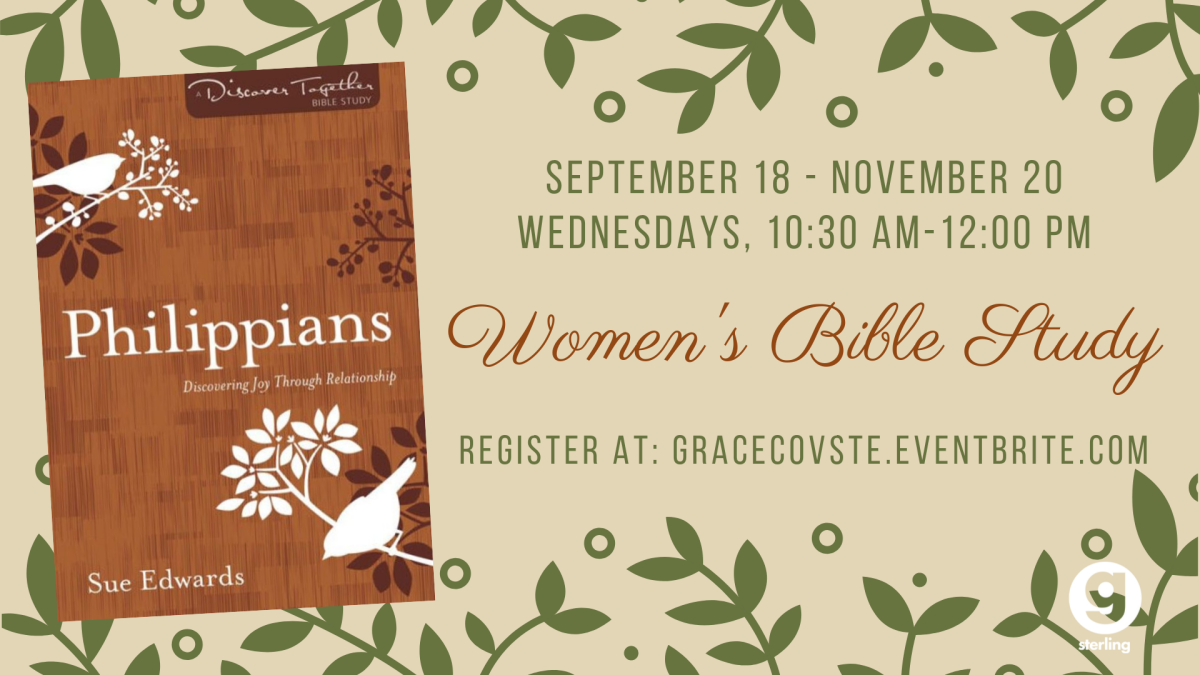 Wednesday, September 18, 2019, 10:30 AM - 12:00 PM
Join us for a women's Bible study this Fall! The book we will be using for the study is Philippians: Discovering Joy through Relationship. Sue Edwards leads the way through Scripture to discover and maintain beloved, organic friendships. Philippians highlights the skills that strengthen authentic connections--skills like trust, humility, healthy self-sacrifice, a generous spirit, and more. It also sheds light on how to overcome toxic connection-killers like envy, comparison, and critical attitudes. This study works its way through Paul's words as a model for deep, authentic community and healthy relationships between believers. Edwards strives to ensure that this Bible study will do more than transfer intellectual information; it will also transform hearts and inspire practice and application.
You can purchase the study book with cash or credit/debit card at the study :)
The study runs for 10 weeks: September 18th, 25th, October 2nd, 9th, 16th, 23rd, 30th, November 6th, 13th, and 20th from 10:30am-12pm.
*Signing up for 1 ticket ensures you are signed up for all 10 weeks.*
*Childcare is available for 2years old-5th grade. Please note in your registration if you need childcare.*
*If you have a child that is 6-23months old, please email and we will let you know if we can accommodate your children, as to ensure safety for these little ones, a higher childcare worker to child ratio is required for this age range. Newborns-6 month olds are welcome and encouraged to come into the study with their mother or caregiver, and if our 6-23 months childcare has reached capacity, this age range is more than welcome to come into the study as well.*
Look forward to seeing you there!