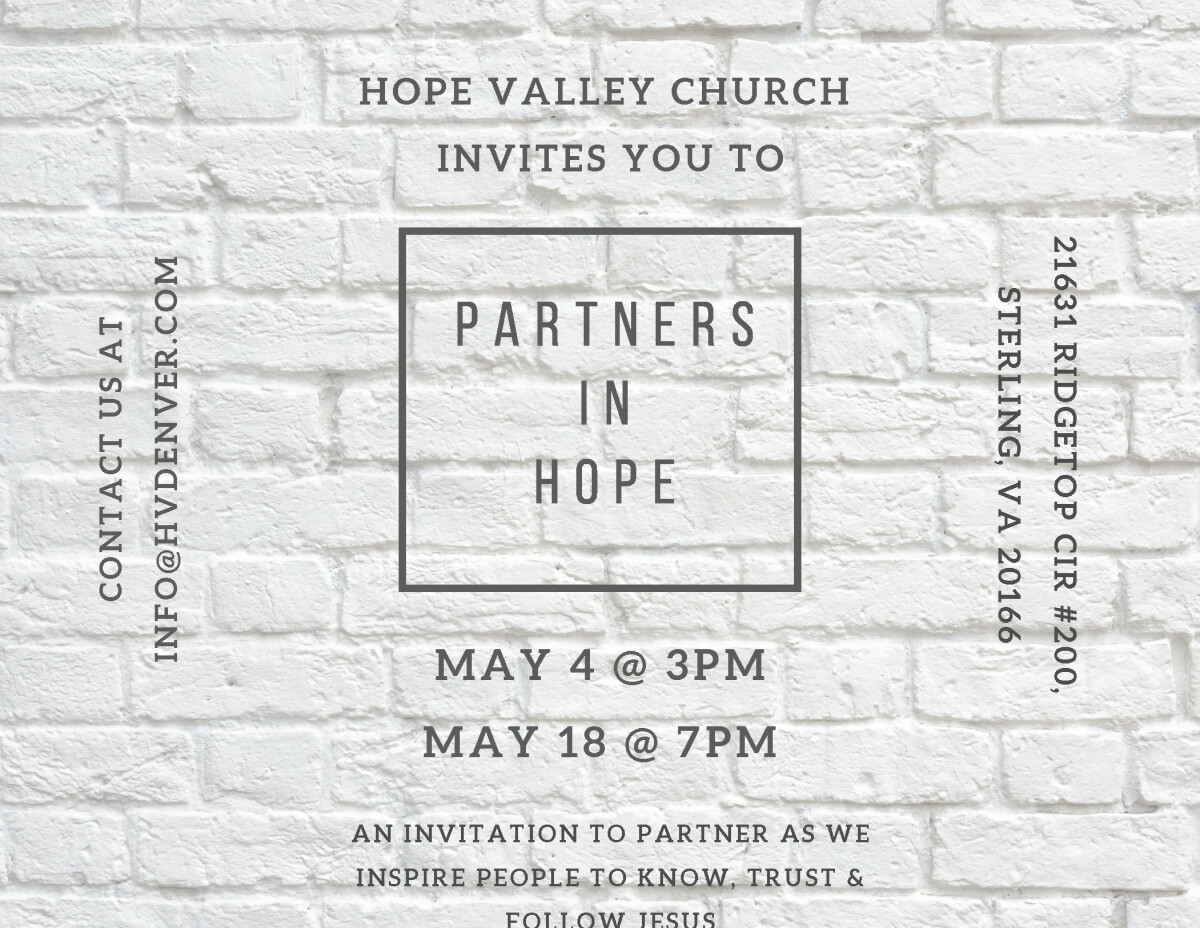 Saturday, May 04, 2019, 3:00 PM - 4:00 PM
Grace Covenant Church is sending out a team to plant an Every Nation church in Denver, CO, Hope Valley Church, led by Ps. David and Megan Hermes and an AWESOME go team!

The Hope Valley team is hosting vision meetings for friends and family members in the Northern VA area who are interested in partnering with what God is doing in Denver through HVC!

The Partners in Hope sessions are fun meetings packed with everything from why the team is going to Denver, HVC's mission/vision, strategic objectives, implementation timeline, "Go Team" stories and more.

If you know someone who would be encouraged to hear about what God is doing in the city of Denver, please invite them to one of these meetings and consider attending with them.

The team deeply appreciates YOUR partnership and we are excited to invite more people to be a part of the team that is going to establish a Christ-Centered, Spirit Empowered, Socially Responsible church and campus ministry in Denver, Colorado!