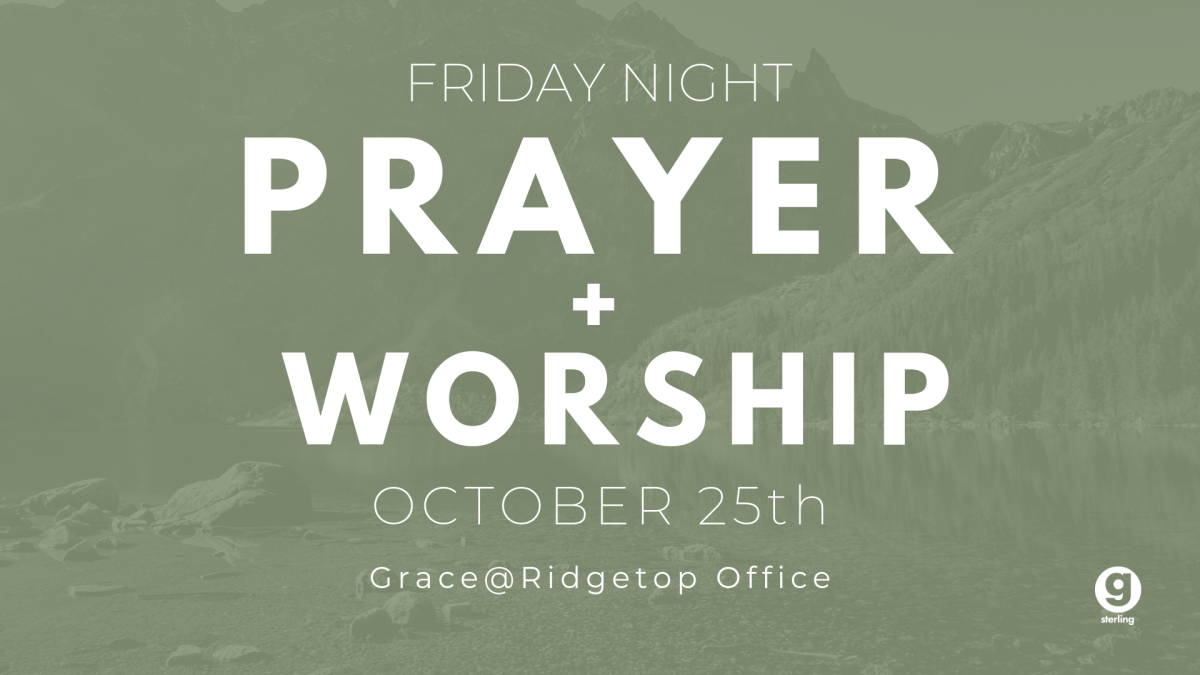 Friday, October 25, 2019, 7:00 PM - 8:15 PM
Join us for our monthly prayer + worship meeting on a SPECIAL date in October! We'll be meeting on the 4th Friday due to the worship conference.
This meeting is an awesome time of prayer & worship as a Sterling campus! If you want to learn how to grow in your prayer life, this is a great opportunity to do so, and for us as a church family to seek God together.
**Childcare is provided for 2-5yr olds, & there's a special separate kids' worship & prayer time for 6-9yr olds. No registration is required for the childcare or kids' separate prayer time. (The adult prayer mtg is family-friendly for all other ages).**