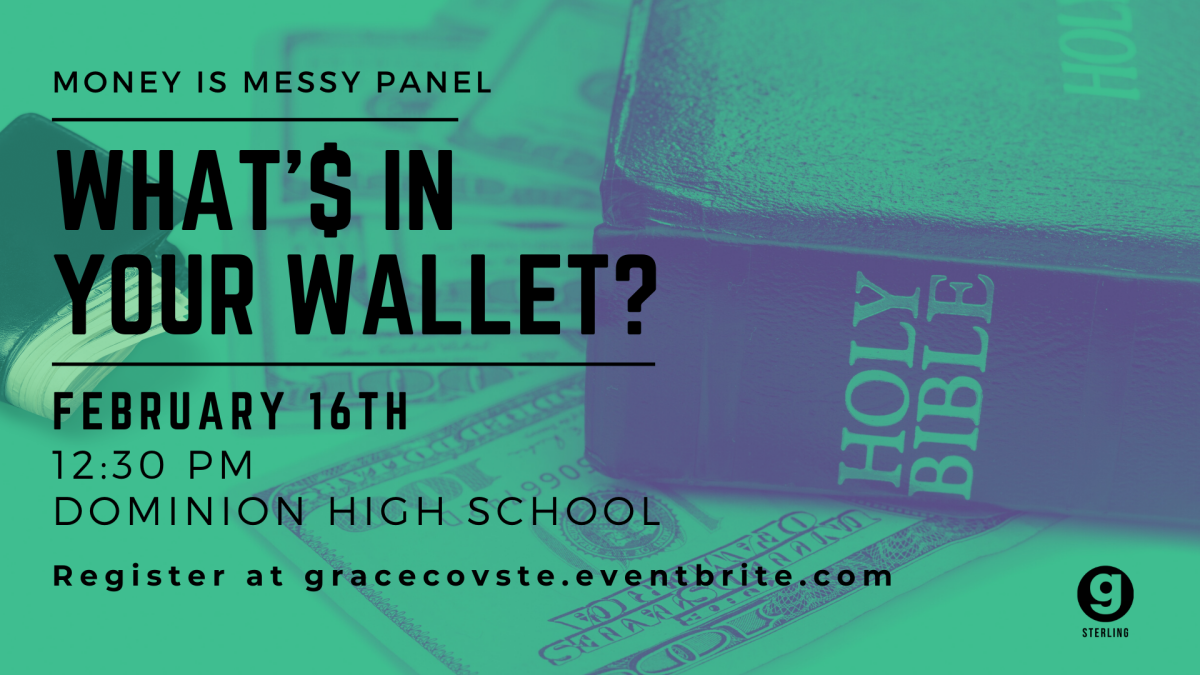 Sunday, February 16, 2020, 12:30 PM - 1:30 PM
How do you spend your money? Who do you spend your money on? And who is in control of your money?
The answers to these questions will deeply show your values, who your heart belongs to, and what you treasure most. So WHAT'S IN YOUR WALLET? Is money in your wallet or is God in your wallet?
Join us for our Money is Messy Panel on February 16th at 12:30pm at DHS, where we'll be discussing these questions and more! Lunch will be served prior to the panel, and childcare will be provided for 2yrs old - 5th grade. Please note in your registration if you need childcare.
Please submit any questions for the panel that you have to by Friday, February 7th at 5pm, or submit questions at the Connections Table before or after our 10am service at GCC-Sterling. All questions will be submitted to the panel anonymously.
Register below!