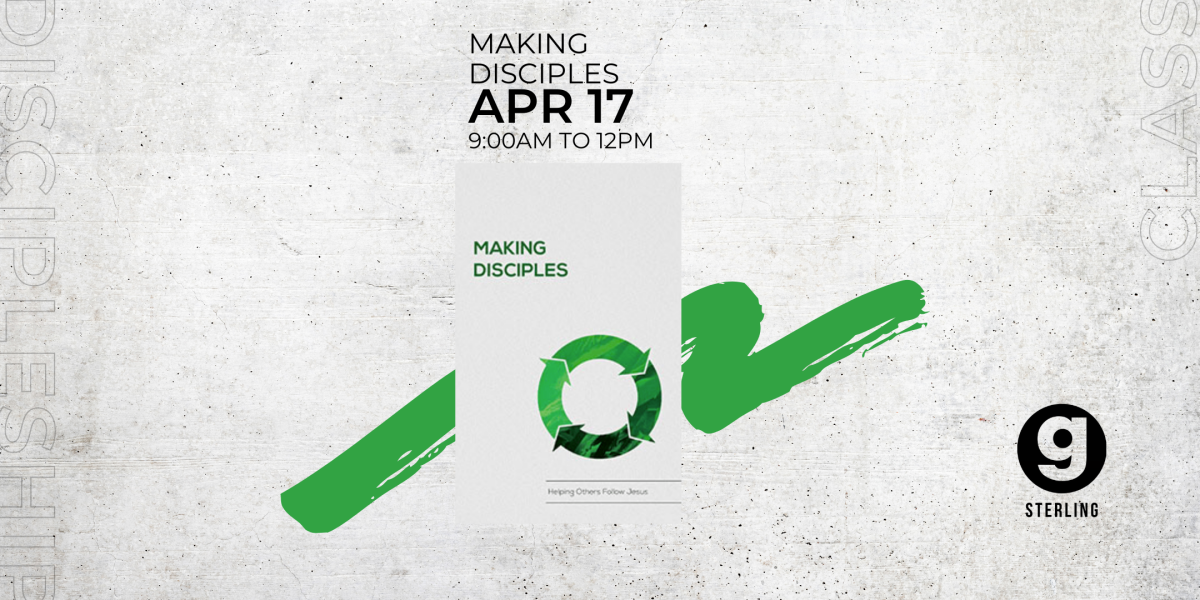 Saturday, April 17, 2021, 9:00 AM - 12:00 PM
Discipleship is not supposed to be complicated. Difficult sometimes, complicated never. Making Disciples will give you a simple, biblical definition of discipleship, rather than a complicated theological definition. It will present a clear discipleship process and will help you get started in that process. This will be a live interactive class team-taught by the pastors and leaders. Appropriate for teens and adults.
* LOCATION: GCC Chantilly Classroom
* Light snacks and beverages will be served.
* We apologize, unfortunately, child care is not available for this class.