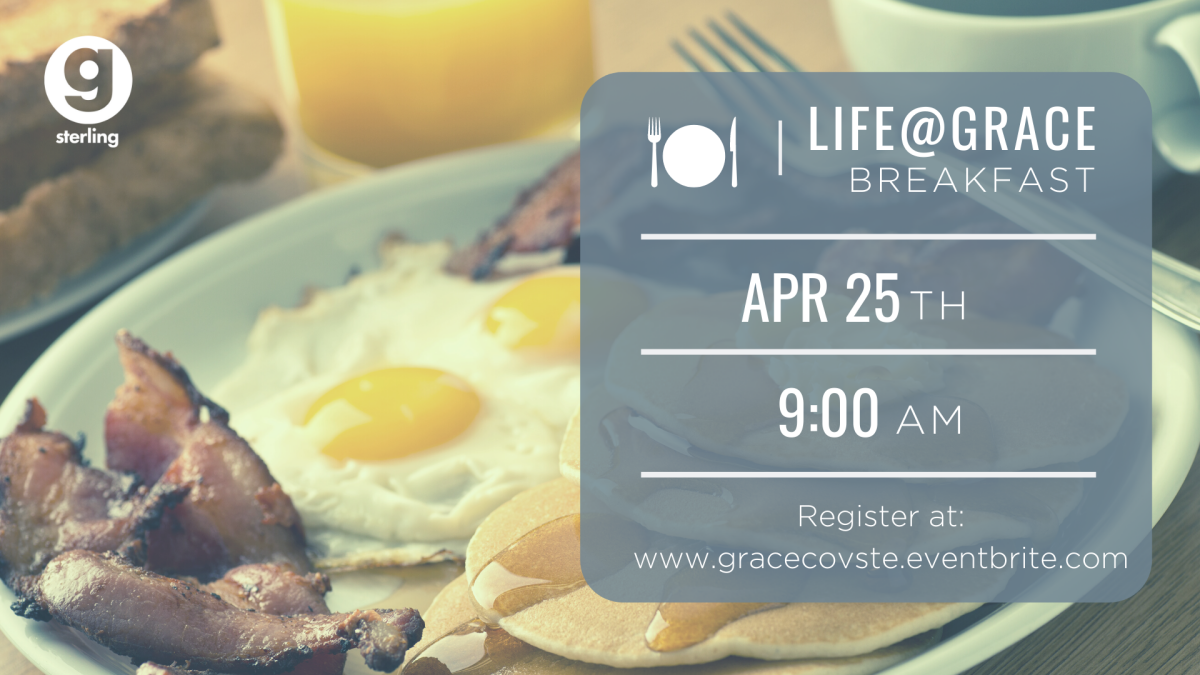 Sunday, April 25, 2021, 9:00 AM - 9:45 AM
Our Life@Grace Breakfast is a chance for you and your family to meet our leadership team. This is a moment for us to get to know you and also to talk about who we are and what we do as a church - and most importantly get you connected - all over a delicious hot breakfast!
TO REGISTER CLICK HERE!