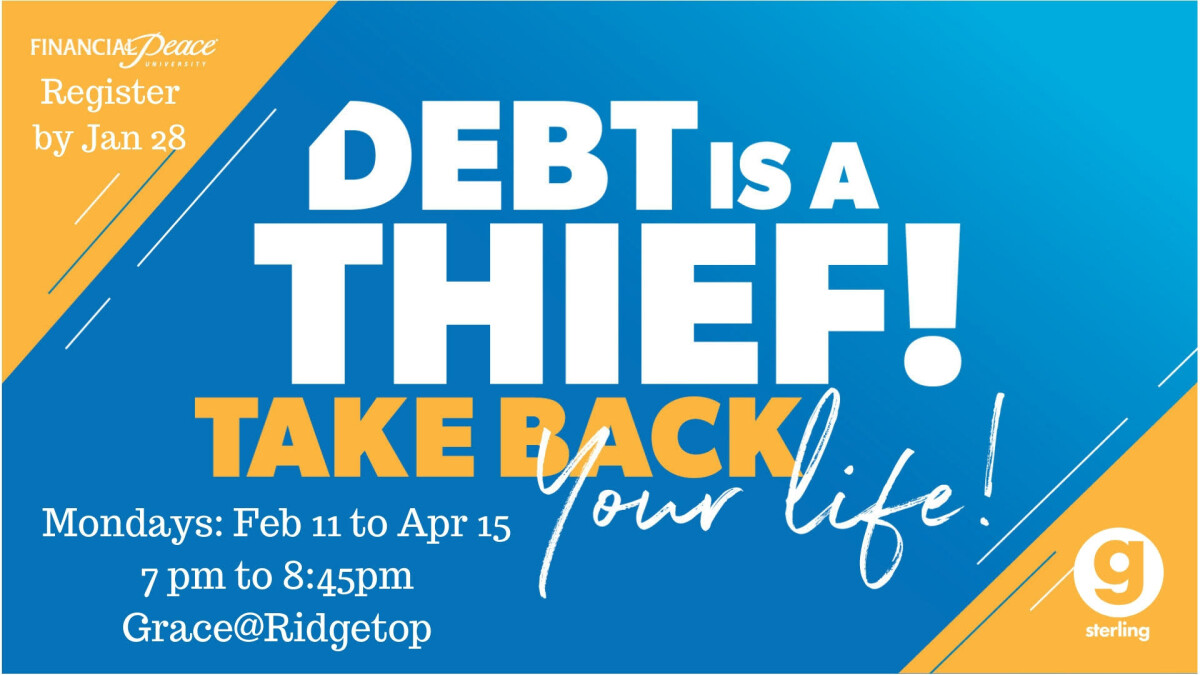 Every Monday, from 02/11/2019 to 04/15/2019, 7:00 PM - 8:45 PM
What if you knew where all of your money was going each month? What if you were debt-free, investing, and making wise spending decisions? With Dave Ramsey's class, Financial Peace University, you CAN take control of your money and start planning for your future.
Please register each person from your household who will attend on this page- and then be sure to purchase your kit!
Must register and pay by January 28th to secure course materials before the class begins.
Cost: NEW Pricing! $69/family (includes 1 month of online tools, with option to renew) Please place your order for your kit at the Resource center at church.
Materials will be distributed at the first class.
Partial scholarships available. Please contact Karen Montgomery, karen@montfamily.com to inquire.
Childcare Provided: Childcare will be offered for children ages 2-5th grade if registered by February 4th. Please note in your registration if you require childcare.
---
For more details AND to sign up, please click the link below. Once you have signed up, be sure to purchase your kit at the Resource Center OR at the first class on February 11th!