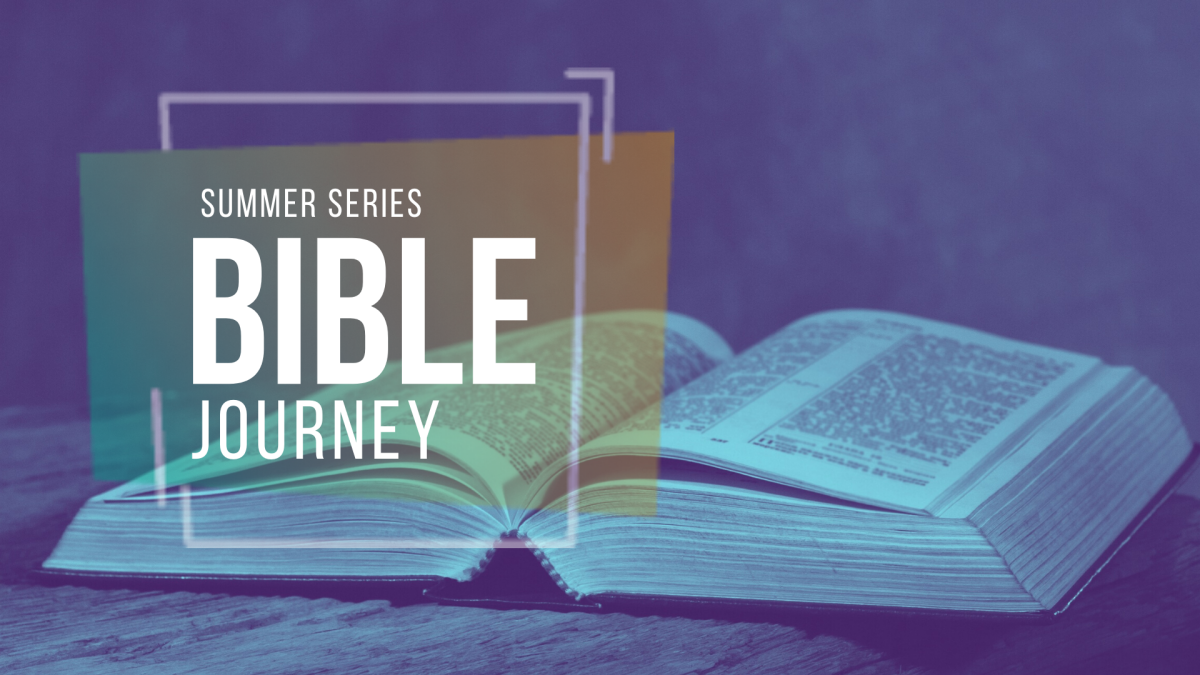 Monday, July 13, 2020 - Friday, September 04, 2020
Join us this summer as we read the Bible together!
Starting July 13th through September 4th, we will take eight weeks to read key passages of Scripture spanning Genesis through Revelation. By the end of this summer series, our hope is that you will have a better grasp of the breadth of Scripture, as well as the overarching story of God's redemption.
The Plan
Over eight weeks, we will be reading through selected passages starting in Genesis and ending in Revelation. We will read one to three chapters each day, five days a week. You will also have two days a week to reflect on what you're reading or to catch up if you fall behind.
You will also have the opportunity to reflect daily on what you learn. Download the reading plan HERE.
Reading Together
As part of the journey, we invite you to share how God's word is impacting your life and what encouraging applications you're making by joining one of our Bible Journey WhatsApp groups. In these groups, you will be able to hear from others who are reading through the Bible and be encouraged as you read. We will send an email allowing you opt-in to one of our groups.
Other Resources
Over the eight weeks, we will send you daily reminders of the passages we are reading, as well as videos that supplement our journey through Scripture and encourage further reflection.
Every week, we will also send you a downloadable reflection sheet, so you can take notes and further consider what you have read each day. The weekly reflections can be found HERE.
This survey through the Bible will be sure to equip and encourage you! Join us on this journey!