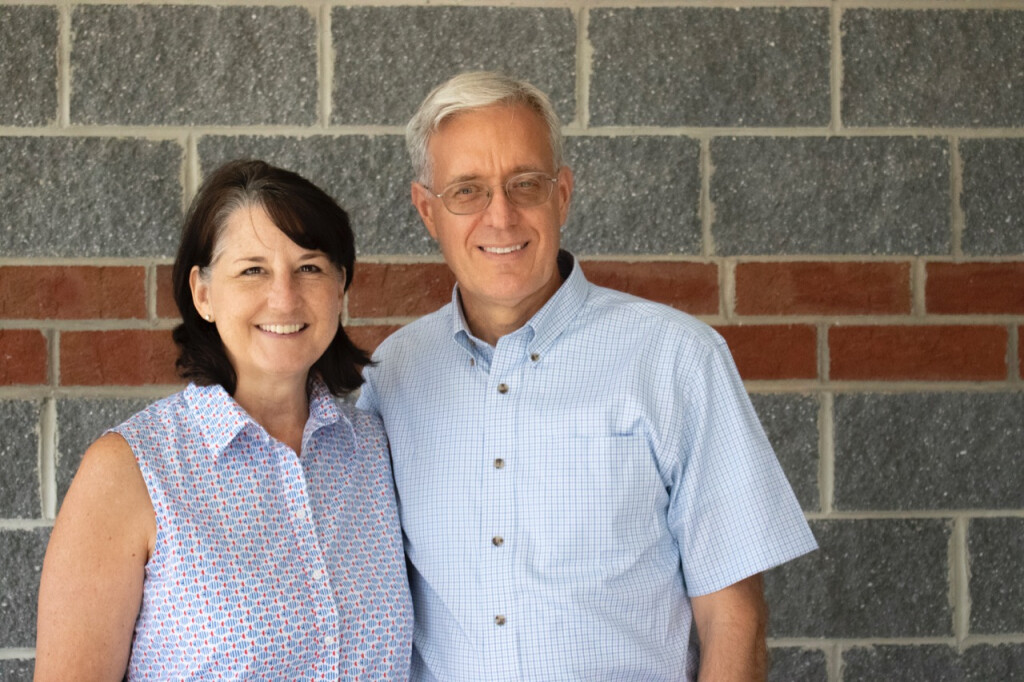 Karen & David Montgomery
Small Group Directors
Karen grew up in the DMV area and loves DC! She earned a bachelor's degree in
Computer Science from Virginia Tech (where she met her husband David) and a
graduate certificate in Nonprofit Management from George Mason. She spent 16 years
homeschooling their 3 children while serving in a variety of volunteer capacities
including 8 years on the Loudoun County Library Board of Trustees, youth leader,
worship leader, missions director, small group leader, teacher, campus, and bible
school administrator. Karen has founded and worked for several nonprofits and assisted
top executives. She loves to learn and watch Nationals baseball! Karen and her
husband David have been at Grace Covenant since 2001. They have 3 children and 1
grandchild.

David works as a software engineer at Northrop Grumman Space Systems Division.
(His wife calls him a rocket scientist!) He studied Mechanical Engineering at Virginia
Tech until he ran out of degrees to earn and his career brought him to Northern Virginia.
David has volunteered in youth, music, small group, campus, and usher ministry, but his
favorite is teaching others biblical money management via Financial Peace University.
On the weekends when the weather cooperates, you'll find David outdoors in his
vegetable garden, hiking, or camping. He also enjoys running and swimming. David and
his wife Karen have been at Grace Covenant since 2001 and have 3 children and 1
grandchild.