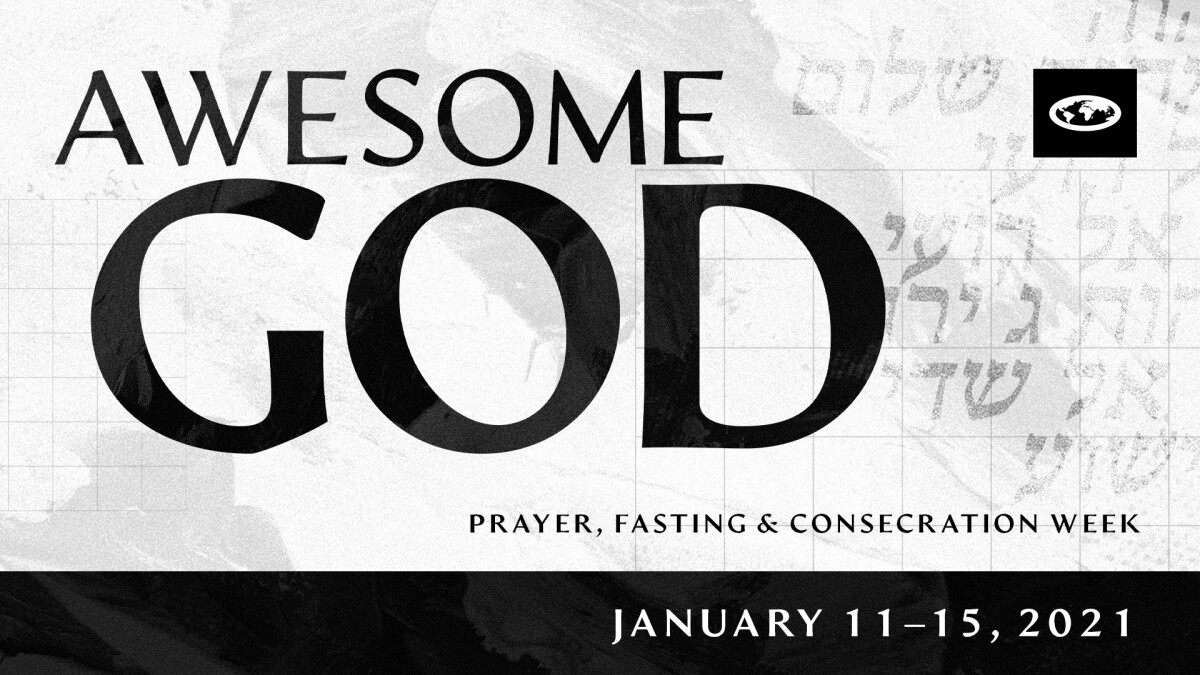 Monday, January 11, 2021, 12:00 AM - Friday, January 15, 2021, 8:15 PM
We have all faced and continue to face a challenging year, but we've been encouraged by the response of our Every Nation pastors, missionaries, and churches around the world. As we push on and begin to prepare for next year, we find more reason to fix our attention on who God is. Find the resources for our January Prayer, Fasting and Consecration Week HERE , including a digital daily devotional, kids' devotional, and more - as we focus on our AWESOME GOD in 2021!
Our fasting week will culminate in a Night of Worship at our Chantilly campus on Friday, January 15th at 7:15pm. Stay tuned for details on this exciting moment of celebration!