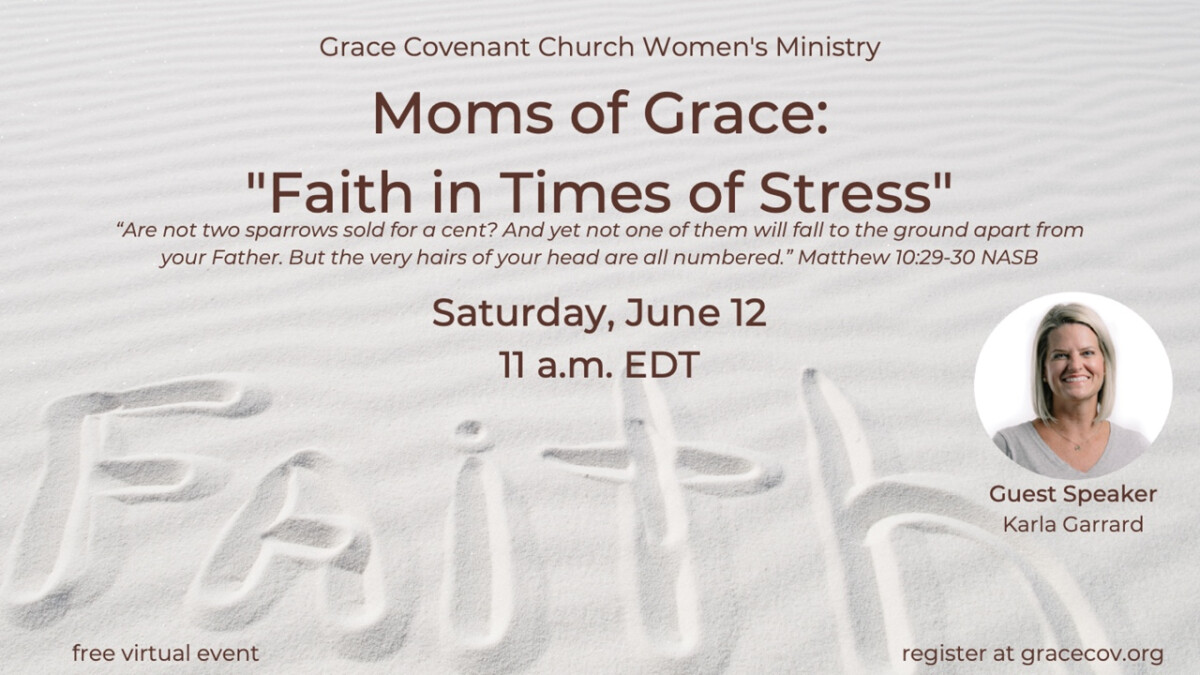 Saturday, June 12, 2021, 11:00 AM - 12:30 PM
"Are not two sparrows sold for a cent? And yet not one of them will fall to the ground apart from your Father. But the very hairs of your head are all numbered." Matthew‬ ‭10:29-30‬ ‭NASB1995‬‬
Join Grace Covenant Church Women's Ministry Moms of Grace for a virtual event on Saturday, June 12 at 11 a.m. EDT.
This topic is to help Moms believe that God cares for them personally during stressful times.
Our special guest speaker is Pastor Karla Garrard, Director of Outreach and Missions at In Focus Church in Evans, Ga.
Registration is free and open to all. We look forward to seeing you at this virtual event!
Please register here.
Questions? Email