Camp Collide 2018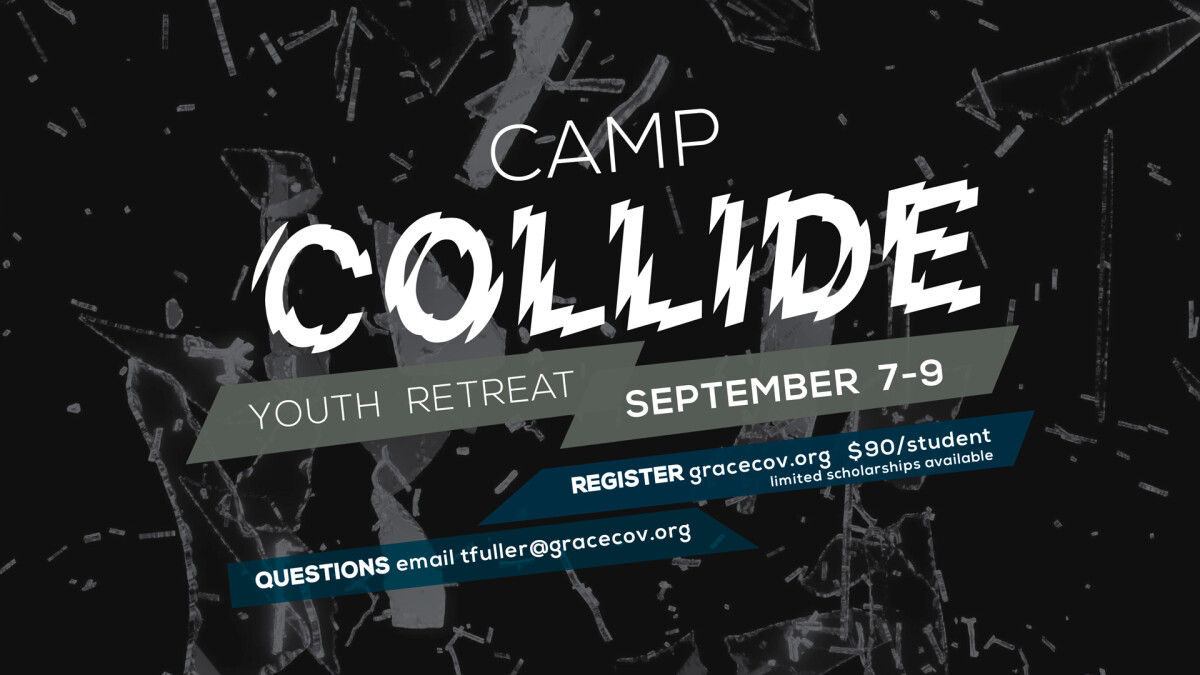 Friday, September 07, 2018, 6:00 PM - Sunday, September 09, 2018, 4:00 PM
CAMP COLLIDE is your chance to collide with God, and your friends, and build momentum for the fall!
With a trapeze, canoeing, zip lining, and a ton of other fun activities, you will connect with others, connect with God, and GET FILLED UP!
WHERE: Camp Sandy Cove, WV
HOW MUCH: $90 per person. Registration will close on 9/1.

Limited scholarships are available. Email to inquire about scholarships or if you have any questions.