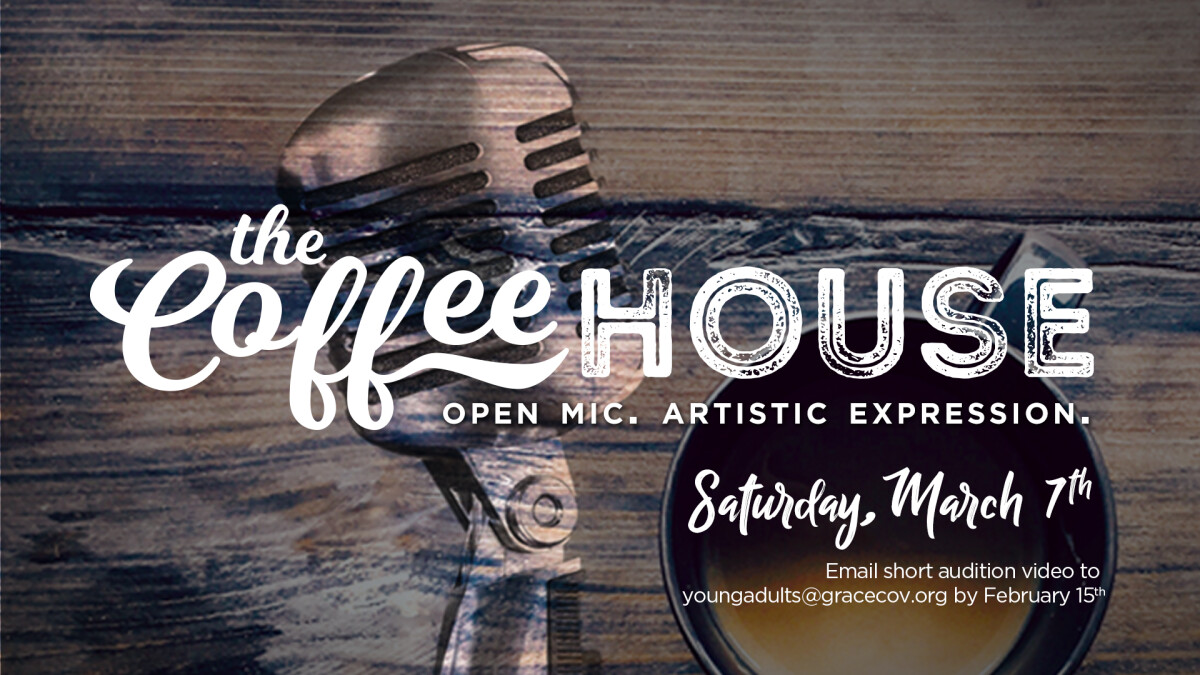 Saturday, March 07, 2020, 5:00 PM - 6:00 PM
The Young Adult Ministry Coffee House is back for a third straight year! Grab your friends and come hangout for our open mic night. We'll enjoy performances from poets, singers, musicians, and more.
If you want to perform and share your gift, send a short audition video to before the February 15th deadline.