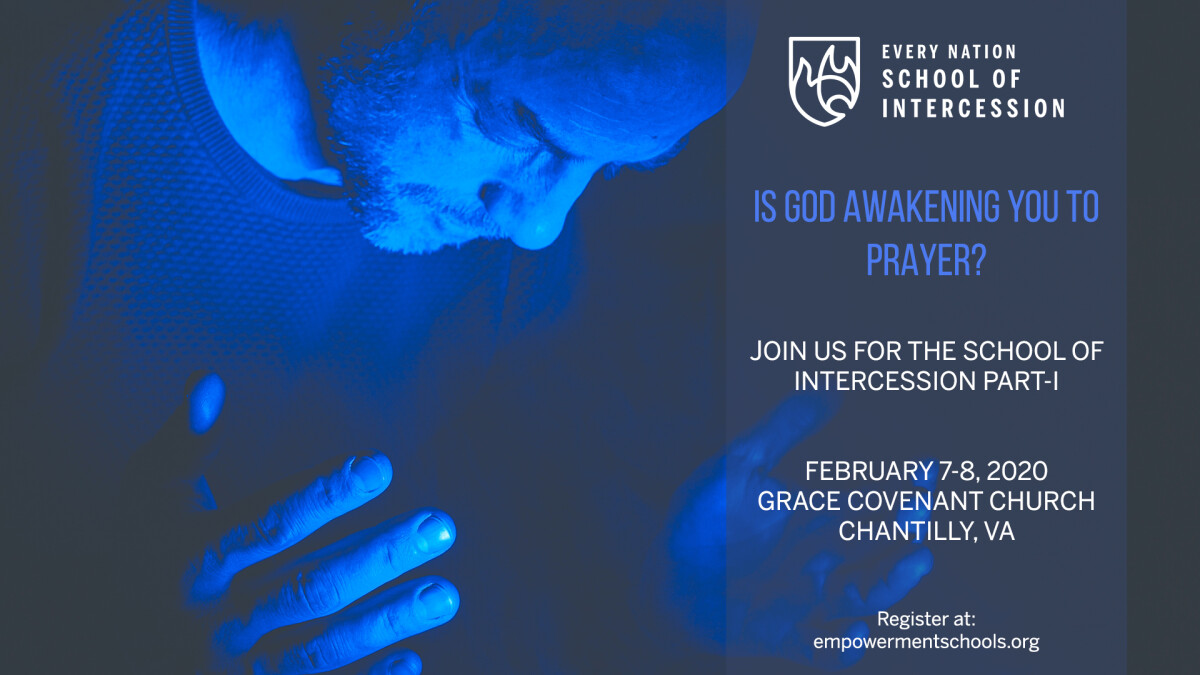 Daily, from 02/07/2020 to 02/08/2020, 9:00 AM - 4:00 PM
We would like to invite you to our last live version of Part-I of our School of Intercession (SOI), which will be held at Grace beginning on Friday, February 7 from 9 a.m. to 4 p.m. and extending through Saturday, February 8 from 9 a.m. to 4 p.m.
Topics will include the following:
Effective Modes of Intercession

Prophetic Intercession

Prayer Shields

Perils and Pitfalls of Intercession
Members at Grace are eligible to attend the school for FREE. Please use SOIFREE at registration to apply the discount.
Childcare will be available for kids ages 6 months to 11 years old. Parents can register their children by emailing: .
For more information about the School of Intercession, please go to our School of Intercession page on our website here.

For any questions, please email: