First Responders Appreciation Luncheon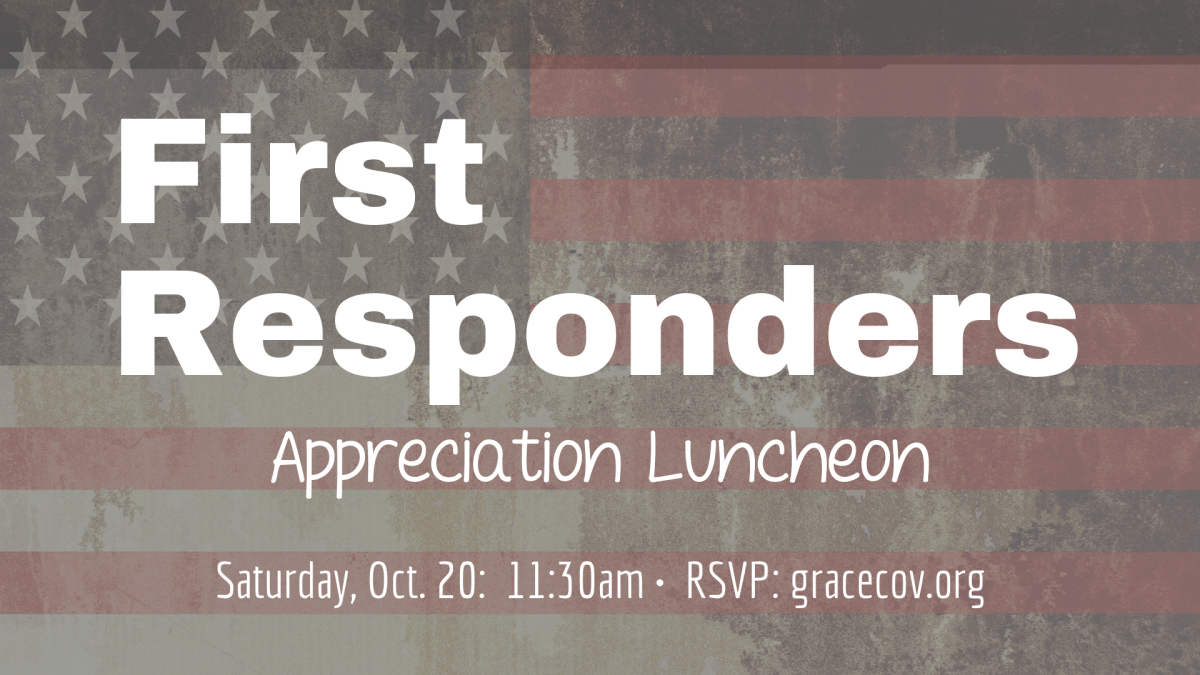 Saturday, October 20, 2018, 11:30 AM - 1:30 PM
First responders and active members of the military: we are so grateful for your service! We would like to extend an invitation for you to join us at a luncheon in YOUR honor.
When: Saturday, October 20th from 11:30am - 1:30pm
Where: Grace Covenant Church
Spouses are invited to attend as well! Childcare available for children ages 2 years through 5th grade if you register in advance -- space is limited.