Outdoor Family Movie Night!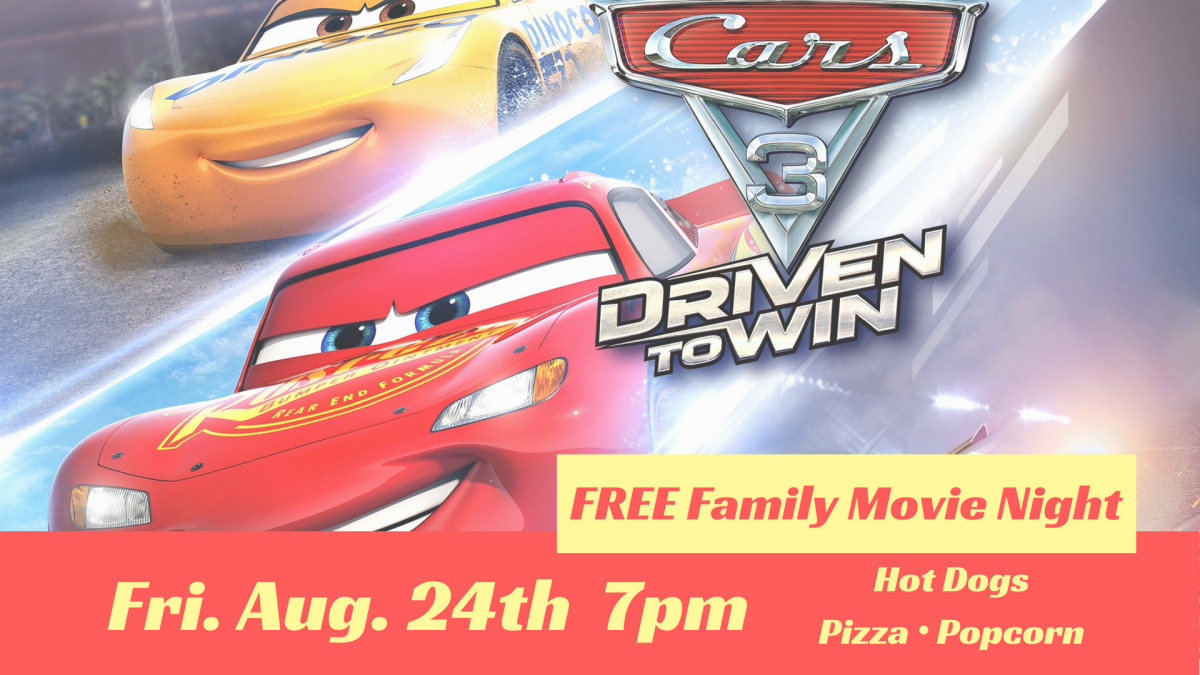 Friday, August 24, 2018, 7:00 PM - 9:30 PM
Date: Friday, August 24th
Time: 7PM – 9:30PM
Location: Main Parking Lot
Join us for a fun family movie night -- we're watching Cars 3. We'll have pizza, hot dogs, popcorn, beverages & snacks to share with everyone. Invite your family & friends! Please bring your own chair.