Service Times: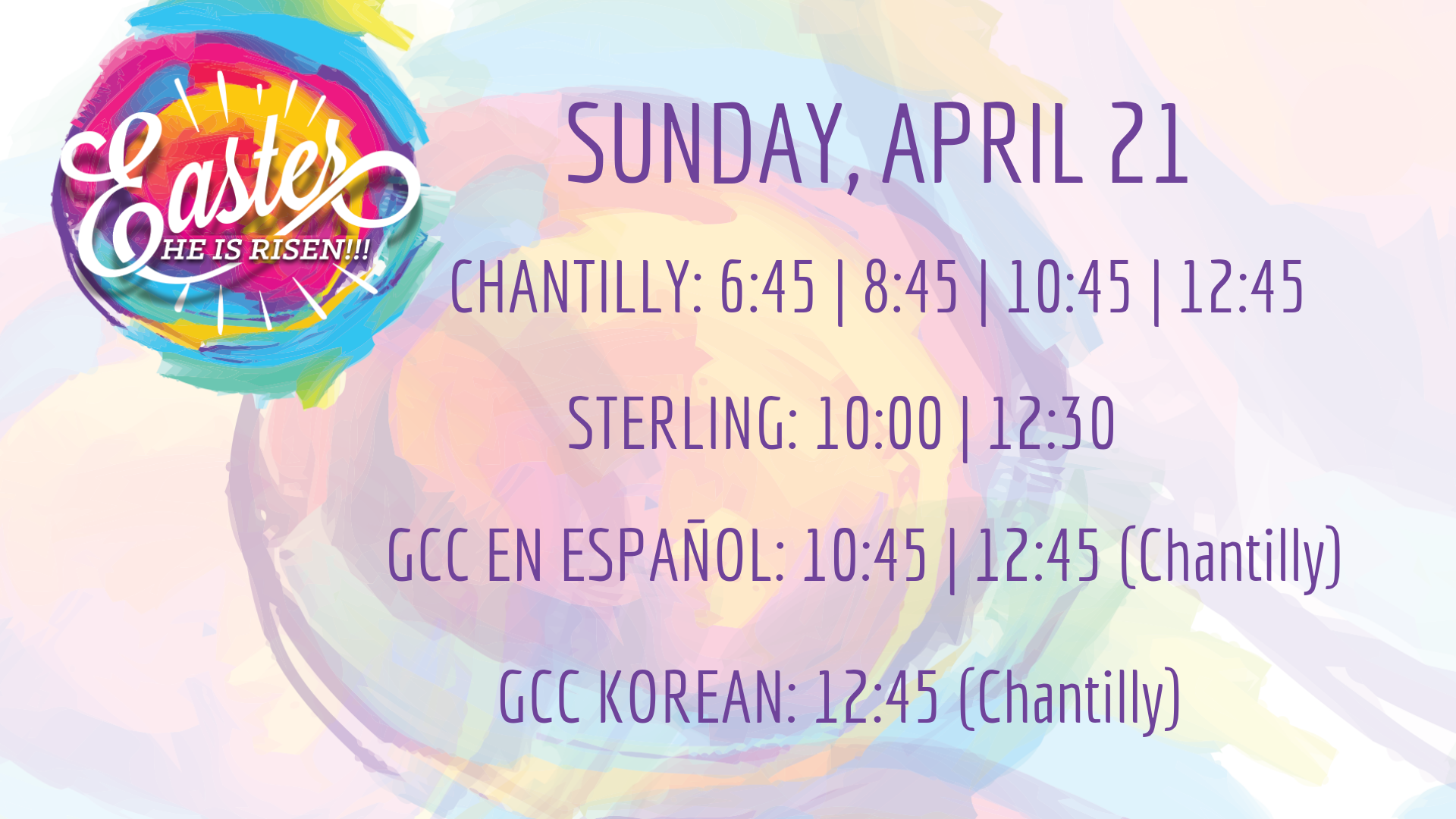 *In Sterling, we will have an Easter egg hunt for the kids during service. Family portraits, a petting zoo and food trucks will be available after service.
*Our Easter Corporate Fast will be April 17 - 19. We will break the fast at our Good Friday Service at 7:15pm on Friday, April 19. Prayer points can be found here.
*childcare for the Good Friday Service is first-come-first-served for children ages 6 months - Pre-K 4.