"Welcome, Every Nation"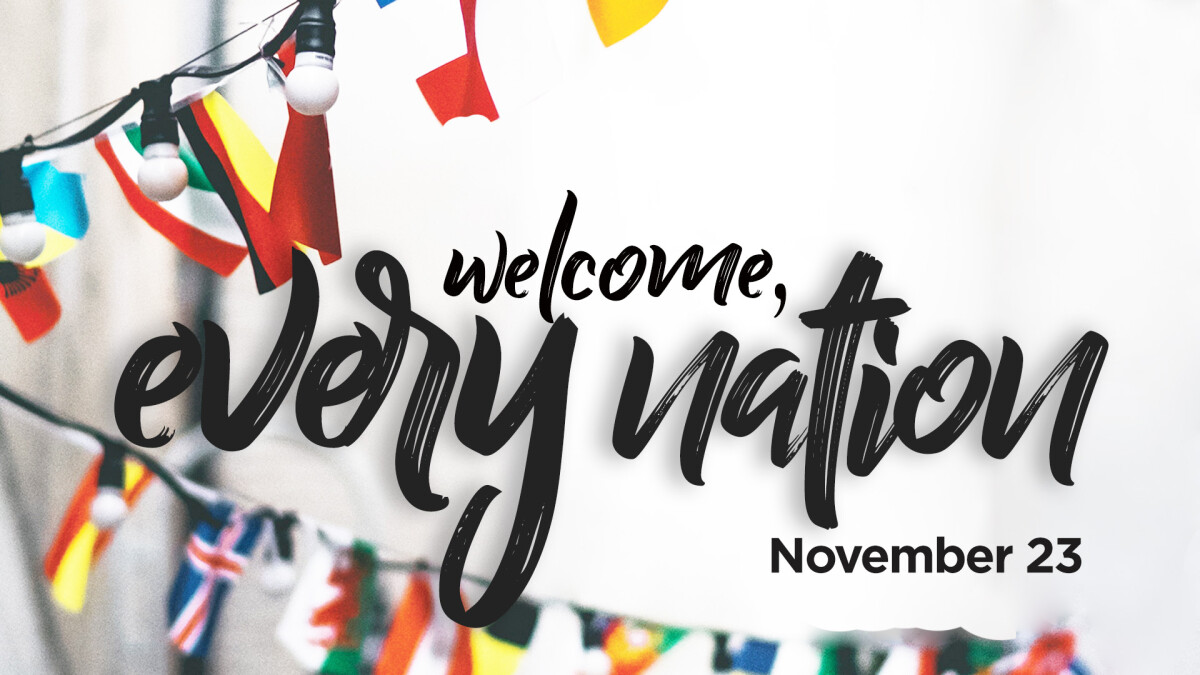 Saturday, November 04, 2017 - Wednesday, November 08, 2017
This Thanksgiving we're hosting the first annual, "Welcome Every Nation" project. This is an effort to match the international students at George Mason with a GCC host family for Thanksgiving dinner.
To Host:
Sign up HERE.
You will then be emailed a questionnaire that must be submitted by

November 8

. In that form, you can let us know how many students you are able to take.
We will schedule an interview with you to discuss our expectations
Hosts and students will be paired after our interview process
On

November 19-20

, hosts can pick up their "Box of Thanks" as a starter package for Thanksgiving
FOUR THINGS TO REMEMBER WHEN HOSTING:
Hospitality: We want all our guests to feel welcome and to enjoy their time
Conversation: Hosts should be actively engaged in dialogue with students.
Eat: This is an opportunity for international students to experience Thanksgiving dinner along with the family environment.
Share the Gospel: Our goal is to present the Gospel of Jesus with love and truth.
Mission: "We welcome every nation to change a nation." It all comes together on the basis of Family, Food, and Faith.
Vision: You don't have to look too far to reach the nations. Every Nation Campus partners with the Mason Global Center at GMU to invite international students over for Thanksgiving Dinner. Here, we host, we relate, we eat, and we share our faith. The hope is for every nation represented to feel connected into our church family and have the opportunity to respond to the Gospel of Jesus.